4 Maintenance Questions to Ask When Buying a New Car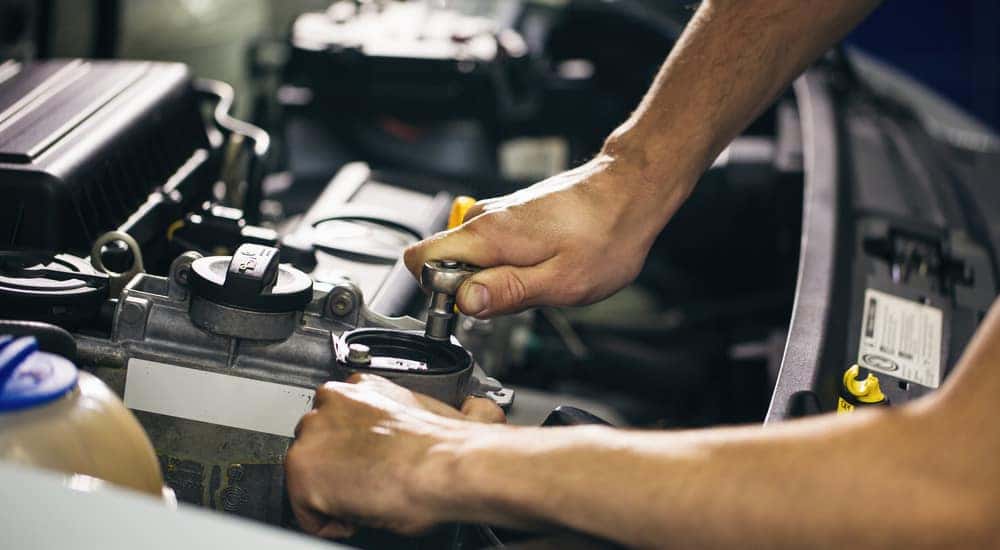 Buying a new car is a right of passage many look forward to after saving up for a down payment and acquiring good credit from years and years of responsible borrowing. The main benefit of buying a new car for the vast majority of us is the reliability of knowing we'll have a problem-free car for years to come. And being the only owner, we have the ability to keep it in the best shape possible from mile 0 to mile 100,000 and beyond.
To do that, however, you need to know exactly how to take care of your car for the long haul. That involves asking questions, doing your research, making a maintenance and upkeep plan, and sticking to it.
Here are a few questions you should ask, whether online or at the dealership, and research when looking to buy a new car:
Type of Oil and Cost of Oil Change
An oil change in Troy, NY can vary in cost, and utilize different types of oil from shop to shop. Before you buy a new car, you should know the recommended oil, type, and cost of the average oil change.
These things are different from brand to brand, so you want to be sure that you're getting them right from the start and not halfway through ownership, as vehicle manufacturer's recommend a certain brand and type of oil for a reason. Some use regular oil, while other use the more potent synthetic oil.
Regular engine oil will last anywhere from 3,000 to 5,000 miles, while synthetic oil can last up to 10,000 miles or more depending on the brand. New Chevrolet vehicles, for instance, all use a blended synthetic oil, which lasts around 7,500 miles before needing to be changed. The price of that oil change is fairly inexpensive, totaling somewhere between $30 and $60 depending on your region and shop.
Cost of New Tires
New tires are not cheap, especially if you switch between multiple types due to your regions climate. If you drive more than the average 15,000 miles per year, the cost of new tires could add up even quicker than for normal drivers.
So when you're shopping for a new car, inquiring about the cost of new tires is an important part about piecing together an overall picture of what it'd be like to maintain your new vehicle for years to come.
Your basic economy car, which features smaller tires likely won't cost more than a few hundred dollars to replace, but tires for a performance or sports car are likely to add up, especially if that car is pushed to its limits on a regular basis.
Be sure you find out what type of tires your target car uses, the brand, and the cost of replacing them is before committing to buying. When you find out they cost $700 or more, you may have second thoughts on whether or not you can truly afford that specific vehicle.
Cost of All Scheduled and Recommended Maintenance/Repairs for First 100,000 Miles
The overall cost of maintenance should always be on your mind, and the first 100,000 miles are the most crucial to your car's future health. When looking at new cars, be sure to find the vehicle's maintenance schedule to see what the manufacturer recommends you do during the first 100,000 miles of ownership.
This will likely a dozen or more oil changes, tire rotations, a couple of brake replacements and timing belt changes, as well as many filter changes, and other miscellaneous tasks. Each one of these tasks is important, however, and should not be ignored simply because your vehicle isn't presenting any noticeable problems.
Oftentimes vehicles show no sign of problems until your stuck with a smoking car on the side of the road. Staying up to date with this maintenance can save you plenty of time, money, and trouble, so knowing what to do up front is extremely important.
If you're on a tight budget for a new car, comparing the overall cost of ownership also allows you to better compare prices, instead of just relying on the cost of the car itself.
What the Manufacturer Warranty Covers and for How Long
The main benefit of buying a new car over a used car is the manufacturer warranty that's included. Many cover the basics for up to 36,000 miles, while others cover powertrain and other key components for up to 100,000 miles.
These warranties give owners peace of mind, but also serve as a way for new car buyers to compare vehicles based on what the brand offers in a warranty. Brands like Chevy offer long warranties because they believe in their product, while some use it as a competitive advantage to sell more vehicles.
When looking at new cars, it's important to know what each brand's warranty covers, for how long, and what the cost of repairs would be out of pocket for some of the most catastrophic repairs possible. That may seem like overkill if you're buying a brand new car, but you can never be too careful.
In conclusion, you really want a car that is priced competitively, has a low cost of ownership, has been reported to be reliable by numerous sources (such as Consumer Reports), and has a higher than average resale value.
Again, think of this as just another part of the car buying process. You don't want to rush into a new car simply because you like it. There are hundreds of unique vehicles on the market, and you should do your due-diligence by comparing them properly and getting the whole picture before committing to one that you'll own for the next five to ten years or more.