5 Reasons Why You Can Always Depend on DePaula Service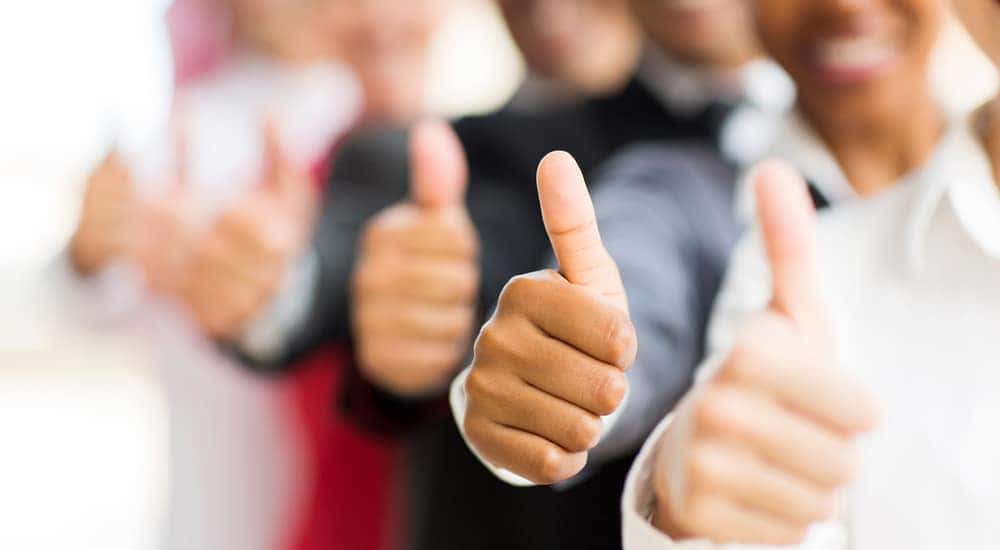 There is nothing worse than discovering that something is wrong with your vehicle. Whether you have owned your car for five minutes or five years, no one wants to deal with the headache of car repair. Aside from the costly and often time consuming repair, it can also be a struggle to find a reputable business with auto service in Albany, NY. Online reviews and recommendations from acquaintances help, but there is always an element of the unknown that can lead to further stress and questions.
Owning a vehicle of any kind requires a certain amount of financial responsibility. Even after you write that final check to the dealership, there is the cost of gas, oil changes, and dreaded repairs. As an automotive dealership that specializes in helping drivers maintain and fix their vehicles, we understand this frustration. We understand that there are dishonest mechanics with less than exemplary business practices – and there is nothing we can do to fix that. What we can do, is fix your vehicle in the most direct, painless, and honest way that we possibly can. All you need to do is give us a chance.
Why DePaula?
Maybe you are here because you have seen our commercials, or perhaps you have been directed to our service center by a friend or family member you trust. Regardless of how you ended up here, we are glad that you have. Here at DePaula Chevrolet, we pride ourselves on our honest and upfront approach to vehicle maintenance and repair. If your car needs service, we can help. From oil changes, filter replacements, new tires, transmission work, and more – we have you covered.
At DePaula Service Center, nearly all of our customers come back or recommend us to a friend. Why? Because we are different than other auto shops and service centers in the Albany area. Check out a few things that make us unique, and stand out from the other guys in town. What you find out about us may just surprise you!
Hassle Free Scheduling –

There is nothing worse than finding five minutes in your day to call and schedule service for your vehicle, only to be put on hold for twenty minutes to find out no appointments fit your hectic schedule. At DePaula, you simply head to our website and fill out a form. Set up an appointment and let us know what is going on with your vehicle all from the comfort of your computer or smartphone. We will take it from there, and all you have to do is show up when you are scheduled. It's really that easy. For those who prefer to make appointments over the phone, one of our friendly team members is always available to help.
Comfortable and Connected While You Wait –

When you bring your vehicle in for quick maintenance or a simple oil change, you are invited to relax in our comfortable and state of the art waiting area. Our lounge is equipped with work stations as well as complimentary Wi-Fi, so you never have to miss a beat when you step away from the office. Relax with a free cup of coffee or enjoy snacks or other refreshments while you wait. The kids will love our child play area, and adults can breathe easy knowing their little ones are happily occupied while they wait. Don't waste your afternoon drinking stale, room temperature coffee out of a machine, come to DePaula Chevrolet where your waiting time can be as productive, or relaxing, as you prefer.
Shuttle Service –

Despite making every effort to provide a comfortable and functional waiting area, not everyone is able to stay on site while their car is serviced. If you can't stay while we work on your vehicle, you can take advantage of our free shuttle service. Whether you need a lift home, or back to the office, DePaula Chevrolet can take you there.
Loaner Vehicles Available –

The service department at DePaula Chevrolet makes every effort to get you back into your vehicle as soon as possible. In most cases, we are able to complete your car's maintenance within the same business day, but not always.

If we have your vehicle for longer than 24-hours, you can take advantage of our loaner vehicle program. Simply leave your car for maintenance, and take one of ours until it's ready to be picked up. At DePaula, we understand that not having your vehicle is an unwelcome interruption to your daily routine. With our loaner vehicle program, you can keep up with your life, even when your car is in the shop.
Free Wash –

Vehicle maintenance is usually a costly endeavor, and there is nothing worse than spending hundreds of your hard earned dollars, only to get your vehicle back full of dirt and grime. The DePaula Chevrolet service center always provides a complimentary wash, and even has detail services available upon request. One less thing you have to worry about when you get your vehicle serviced with DePaula.
Peace of Mind, Every Time
Whenever you bring your vehicle into DePaula Chevrolet for service, our trained technicians will perform a multi-point inspection to ensure that your car is in tip-top shape. Whether you are in for an oil change, a tire rotation, or a transmission flush, our technicians will perform a process that checks tire tread, windshield glass health, wiper blades, brake system, fluid levels, and battery health. Other maintenance shops may offer oil changes, but they can't give the peace of mind that DePaula Chevrolet provides to every customer that walks through our doors.
Our trained technicians will not only service your vehicle, but will also provide you with important information to prevent further problems in the future. Keeping up with regularly scheduled maintenance is important, and can mean the difference between a twenty dollar repair, and a $2000 repair. The DePaula Chevrolet service center will help keep your car healthy by reminding you of important regularly scheduled maintenance, and educating you on what can be done to prolong the life of your vehicle.
In the end, our mission is to provide you with a service experience that is as painless and easy as possible. Stop by our dealership and see how we can help you have the best vehicle maintenance experience available in New York.