Auto Repair in Albany, NY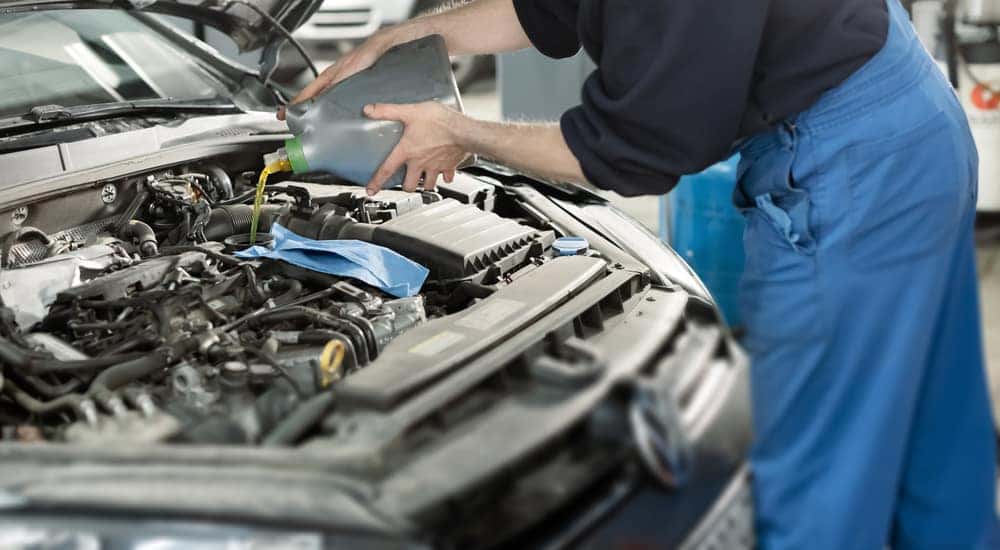 When your car's feeling under the weather – whether it's because of damage to something inside or simply the result of poor maintenance – it's time for some auto repair. If you're one of the many drivers looking for a quality repair job at a fair price, then head over to DePaula, where you'll find the best auto repair in Albany, NY just waiting to take in your bruised and battered beater and transform it back to like it was when it first rolled off the lot.
By ignoring problems with your vehicle, you only exacerbate them and make it far more likely that your car will develop additional problems. That's why it's important to schedule an appointment with an auto repair specialist as soon as you notice the problem, improving your car's chances of surviving for the long haul and improving your chances of saving a little money on the repair now rather than paying out big time later.
DePaula's certified technicians are masters at getting damaged or limping cars back on the road in no time, meaning Albany drivers have a reliable place to turn for all of their toughest automotive challenges.
Ready to take your busted beater in for those long-awaited repairs? Here's a look at some of the services you can expect from the professionals at DePaula.
Transmission Repair – Brain Surgery For Your Car
Noticed your transmission has been acting funny lately, like idling rough or slipping gears at high speeds? These can be signs of some serious trouble with one of your car's most essential inner workings, and without proper care these symptoms could signal serious disease in your beloved vehicle.
Here at DePaula, we recognize that your transmission is the core of your car and, like any good surgeon, the mechanics at DePaula take extra care to fix your transmission completely – and to do it right the first time. Whether you need something as simple as a transmission flush or something more complicated – like a full transmission rebuild – our mechanics are ready to help, and offer advice wherever possible. That way, you can get back on the road and drive confidently knowing that your car is healthy at its core.
Brake Service – Restore Your Stopping Power
Few feelings are more terrifying – and few situations more dangerous – than attempting to activate your brakes on the road and not getting the response you want in return. Whether you hear the ear-splitting screeching or grinding of worn brake pads on your rotors or simply can't slow down as fast as you'd like, it's probably time to have your brakes checked out. If overly worn or low on fluid, your brakes may not function as they should – all problems that can be remedied with one visit to DePaula.
That's because our certified, professional mechanics know just about everything there is to know about the average brake system. Not only can they help you accurately find and diagnose the problems with your braking system, but they can also do all the necessary repairs and get you back on the road in no time, ready to safely take on those tough commutes with confidence.
Need an Engine Rebuild? DePaula's Got Your Back
If there's one part of your car that truly cannot go without proper service to function properly, it's your engine. If the transmission is your car's brain, then the engine is surely the heart, pumping in oil and pumping out power to the wheels whenever you're in motion. That's why it's important to properly care for your engine, and to quickly address minor problems before they become something a lot harder – and more expensive – to remedy.
Here at DePaula, we know that working with the heart of your vehicle is a delicate and important job. That's why our professional mechanics are trained to do repairs right the first time, assessing the scope of your engine's problems and completing the necessary repairs to fix the problem and save you money wherever possible. That's why DePaula offers everything from minor engine repairs to a full engine rebuild, ensuring that your problem – whatever it may be – gets solved quickly so you can get back out there and enjoy the feeling of a healthy car under your feet.
Auto Body Repair – For All Your Bumps and Bruises
If we wanted them to happen, we wouldn't call them "accidents" – and, as it happens, accidents seem to affect every driver at some point in their driving career. But just because you found yourself in a fender bender – or something more substantial – that doesn't mean you need to carry around the scars of collisions past into your driving future. If your car's been blemished by dents and dings gathered along the way, it might be the right time for some basic auto body repair – and nobody does it better than DePaula.
That's because our auto body specialists approach each vehicle as a unique challenge, meaning you'll get the right kind of personalized service essential to get all your repairs done quickly and easily. Get your auto body repairs done the right way the first time at DePaula and your vehicle will look as great as its first day off the lot.
So Much More
Being a Chevy Certified Service dealer, DePaula is the perfect place to have your Chevy vehicle repaired. Plus, by offering service options ranging from part replacement and installation, basic oil and battery services, and a dedicated tire service department, there's just about nothing that DePaula can't do for your vehicle. The best way to get the job done is to do it right from the get-go – and there's no better way to get this started than by getting in touch with the service department here at DePaula.
Whether you're just noticing some problems with your vehicle now or have consciously ignoring a problem for a while, nothing is too big for DePaula to handle. Give us a call and set up an appointment today. We'll get you back on the road and enjoying the ride in no time.