Chevy Express Vans
If you're in the contracting business, or another job that requires a vehicle for transporting goods, then you'll be interested to know that Chevy Express Vans are the perfect fit. Whether you're looking for a Chevy Express 2500 or 3500 model, DePaula Chevrolet and our Commercial Trucks inventory can make it happen. These work vans are used for to support professionals all across the country, like plumbers, HVAC, florists, painters, catering services, hotel pickup, restoration, electricians, and much more. Whether you need them for transporting goods or passengers, the Chevy Express van model lineup is here to help.
Check out how DePaula Chevrolet can help boost your business.
Why DePaula?Business EliteChevrolet LCF Trucks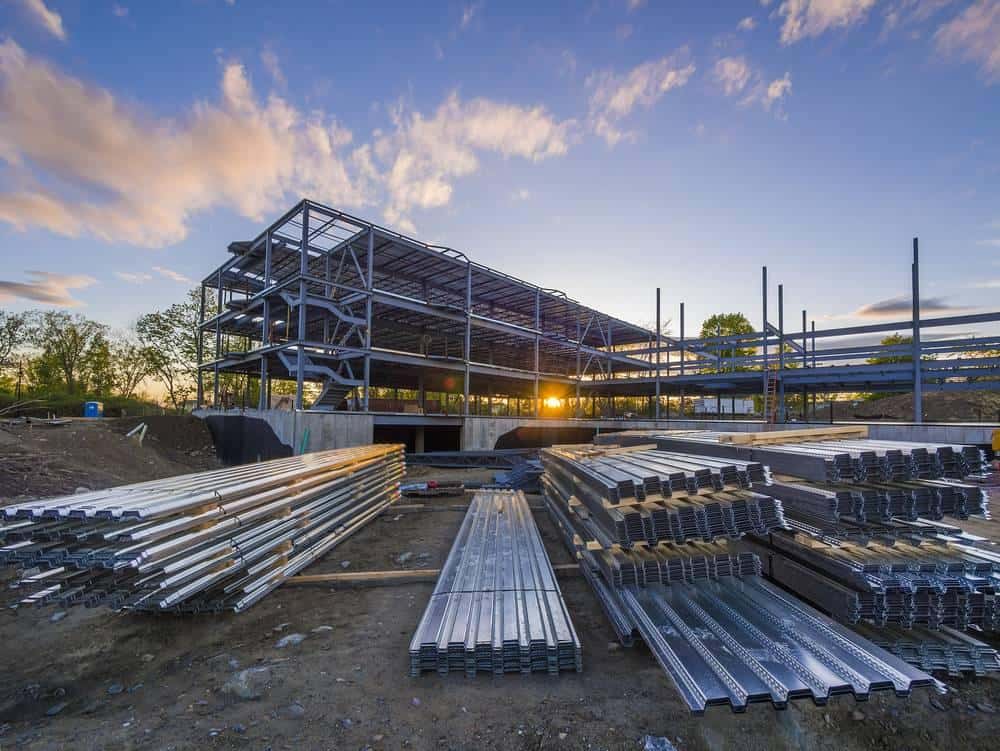 DePaula Chevy Commercial Trucks
On the DePaula Chevrolet lot, we have plenty of commercial trucks (and vans) if our customers are looking for a vehicle to help their business grow. You'll find new vehicles like the 2017 Chevy Express Van in 2500 and 3500 models. But also vehicles like the LCF, HD Silverado models, Chevy City Express (small van), and more. We're able to do all of our own repairs on these trucks if something were to ever break, and we even have connections to get the artwork you want on your truck or van. Just ask us, and we'll turn your Chevy Express Van into a rolling billboard, with your artwork and business logo plastered onto the side of the box and doors.
If you're looking for any custom installs on your work vehicle, we can do that as well. Why not consider adding shelving units for a van or a dump body on a HD Silverado?
In a nutshell, DePaula Chevrolet is able to get what you need to help make your business successful on the road.
Chevy Express
Available as either a passenger or cargo van, and in two different sizes, a 2017 Chevy Express Van is a great way to take your business to new heights.
Two Different Vans: Passenger or Cargo
Depending on what you're looking to get out of your van, you'll have to first choose if you're going to grab a passenger or cargo van. The passenger van can seat up to 15 people comfortably thanks to the 3500's extended wheelbase (12 if you want some added cargo room), and the cargo van comes with either 3,234 lb. payload (2500) or 4,192 lb. payload (3500). With a possible best of 313.9 cu. ft. of cargo space found on the 3500 model, and slightly less with the 2500. Either way, DePaula Chevrolet can customize it the way you want. With shelving units, cabinets, and any other storage devices that help keep things neat and organized on the road. The cargo van, regardless of trim, still has seating for up to five passengers.
Now that we've identified some of the differences between the cargo and passenger Express vans, let's take a look at some distinctive features between the two. That way, you have a full understanding of what it is you'll be buying.
Engines
Starting with the powertrain. On the 2500, the standard engine is a 4.8-liter V8 that produces 285 horsepower. This engine is equipped to a Hydra-matic six-speed automatic transmission that includes tap-up/tap-down driver shift control, along with auto grade braking to automatically slow the van using the engine.
On the Express 3500, you'll find a 6.0-liter V8 Vortec engine that produces 342 horsepower and 373 lb.-ft. of torque.
There's also going to be a Duramax Turbo Diesel engine available at the start of 2017.
Technology
Power outlets, navigation, USB connectivity, MyLink, Commercial Link, and a 4G LTE WiFi hotspot can all be found on the cargo and Express vans. Regardless of whether you buy a 2500 or 3500 model, you'll get all the same great technology to help you with your job on the road. For example, that WiFi hotspot could be helpful if you're trying to stay connected to your e-mail on the road. Or even for the passenger who's able to do some work on the go with a company laptop.
Safety
Whether you choose the 2500 or 3500 model, you're looking at getting all the same great safety features.
Not only is safety important for the passengers, but it's extremely important for any cargo you might be carrying. That's why you have an available rear vision camera, rear park assist, tire pressure monitoring system, and a StabiliTrak Electronic Stability Control System.
In the event of a collision, you'll have standard head-curtain side-impact air bags, seat-mounted thoracic air bags, and standard steel side-door beams to keep you safe.
Then, you're able to rely on OnStar's Automatic Crash Response system, which is activated when sensors detect a collision. When this happens, an OnStar Advisor is immediately notified, and connected to your car. They'll ask if you need help, and if you do (or are unable to respond), will then send emergency services to your location via high-accuracy GPS tracking.
What Jobs Benefit from These Models?
Don't think your business would benefit from having a Chevrolet Express 2500 or 3500 in your fleet? Think again. There are plenty of jobs that would be a perfect fit for either a Chevrolet Express passenger or cargo van.
Cargo
Depending on the configuration, there are a lot of things a cargo van can be used for. Plumbers, electricians, HVAC companies, delivery services, florists, painters, restoration companies, and catering services all benefit greatly from having a safe and secure way to transport materials.
More than that, it's also a much more organized way to transport materials than other types of vehicle configurations, like throwing a box on a truck bed. The shelving units and compartments that can be installed in the cargo van keep everything out of the way, and the height of the cargo van ensures that you're able to comfortably walk in and out to grab materials.
For example, an electrician needs an organized way to transport wires, fuses, switches, and other small — and easily lost — objects. Shelves with bins or cabinets on the inside of a van are perfect for that.
Next time you're driving around, pay attention to the different companies you see on the road, especially independent contractors or trade services. You'll most likely see a lot of them use vans. Because along with organization, it's safe and secure. It provides protection from the elements, and the only way to get into the storage area is through the back door, which you can lock. Keeping expensive and important materials, produce, or whatever it is that you specialize in, away from prying eyes and hands.
Passenger
The cargo van might get most of the attention, but a passenger configuration on either a 2500 or 3500 Express van is a great way to comfortably transport passengers. With seating for up to 12 or 15, you can use this vehicle for hotel pickup (think of hotels where they have free transportation to a casino), or picking up clientele from the airport in a business setting.
With a Chevrolet Express 2500 or 3500 van, and DePaula Chevrolet's Commercial Trucks initiative, the possibilities are endless. We can get you what you want, when you need it most. Need to find out if one of these vans is right for you? Just call us and ask, or stop by and tell us about any concerns you might have. We'll answer those questions, or put any of those concerns to rest, and show you just how a Chevrolet Express Van can benefit your business today.