Three Used Pickups That Are More Interesting Than You Think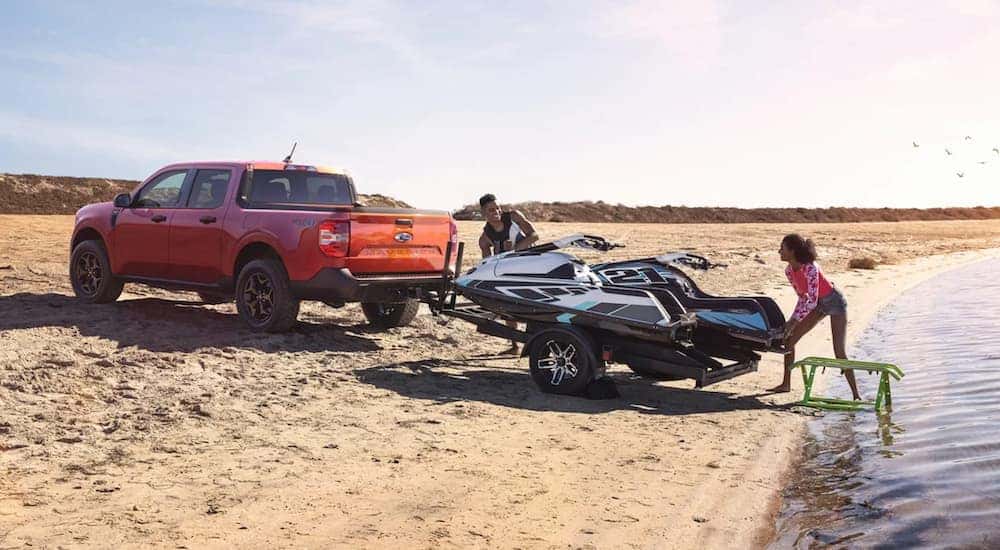 We live in a time when owning a pickup truck is pretty accessible to anyone. You no longer need to be a construction worker, farmer, equestrian, or avid outdoor/off-road enthusiast to have one. Off-roading is especially popular these days. Go on YouTube, and you'll see video after video talking endlessly about off-roading capability, so on and so forth. But what about those trucks that don't really fit the off-roading or heavy-duty capability mold? What if you could find an interesting pickup truck here at your Schenectady used truck dealer that was great in and of itself? No crazy bells and whistles.
You may think that a pickup without any of those accouterments would not be at all interesting, but we beg to differ. If you look at the history of the pickup, it has gone from a completely utilitarian machine to one that is simultaneously a family car and a toy. But, when you think about it, the fact that you can fit your entire family, all your gear, and tow a boat with one vehicle is amazing in and of itself. So, put aside the off-road colored glasses for a moment, and hear us out. There are three trucks – one small, one midsize, and one full-size – that we have in mind: the Ford Maverick, Chevrolet Colorado, and Toyota Tundra. Each of these trucks has unique characteristics that we think are some of the most interesting vehicles on the market today.
The Ford Maverick
Any devotees of the Blue Oval will remember the Maverick as Ford's attempt to bridge the gap between the Mustang and the Pinto. With a lifespan lasting from 1970 to 1977, the original Maverick was a budget coupe with the appearance of a muscle car and the horsepower of an ant, producing a meager 106 horsepower. Though Ford sold millions of Mavericks during the disco decade, sales began to fall in '75, and the Maverick was axed in '77.
With reboots and nostalgia running rampant, Ford decided to bring back the Maverick badge but slap it on something that is completely different from the original: a unibody, 4-door, hybrid micro-truck. Rumblings about the return of a properly small pickup truck have been brewing for a number of years, especially with the 2019 relaunch of the Ford Ranger, now a mid-size pickup. So Ford, listening to the rumblings, decided that they were going to create something brand new to bring into the American automotive market: a small pickup truck with outstanding gas mileage but still able to do pickup truck things. That's what we have with the current Maverick.
The standard engine on a Maverick is a 2.5L Full Hybrid Powertrain that gets 42 MPG in the city and 33 MPG on the highway. If you're a commuter who is lamenting gas prices, but you want something with the practicality and versatility of a pickup truck, look no farther. The Maverick is capable of handling up to 1,500 lbs of payload in its 4.5' Flexbed. The Flexbed is, as the name suggests, flexible and versatile. Available with a multi-position tailgate for longer cargo, 10-tie down spots, two pre-wired 12-volt electrical leads, and two 110-volt outlets make the Maverick Flexbed capable of handling just about anything an average driver wants to throw at it.
The Maverick is no slouch when it comes to towing, either. With the standard 2.5L Hybrid Powertrain, towing capacity is 2,000 lbs. With the available 2.0L Ecoboost with AWD and the 4K trailer tow package, that number increases to 4,000 lbs of towing. So, whether you're life is between commuting and weekend warrior projects, or you want a little more oomph in your pickup for a smaller price tag, the Maverick should be on your list of interesting trucks to examine.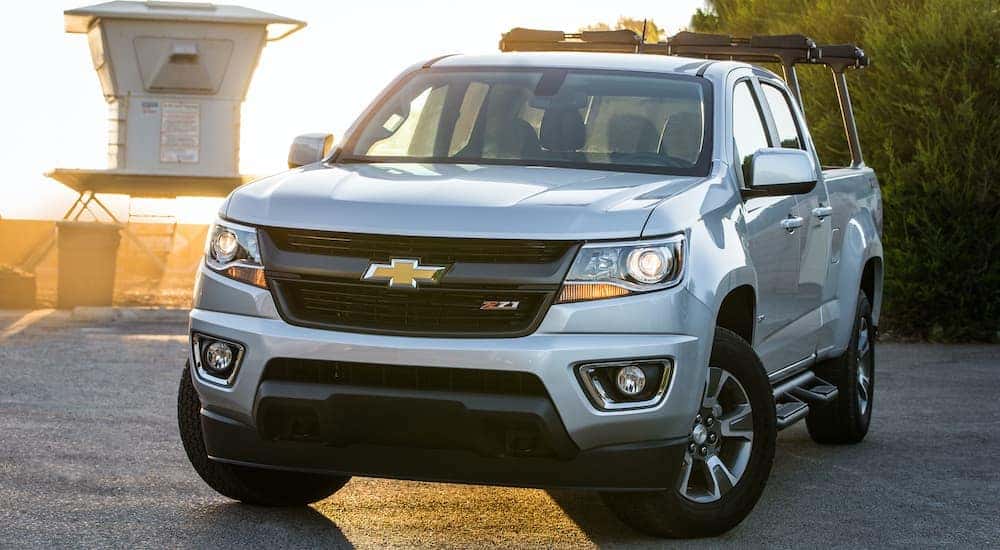 The Chevrolet Colorado
Next, we have the Chevrolet Colorado. There is interest to be had outside of the ZR2, Z71, and Bison off-road trims. The Colorado is perhaps the perfect midsize pickup truck, especially for families. It was the 1980s that really began the trend of pickup trucks being used as family vehicles. The Ford Ranger and Chevrolet S10 were particular rivals in that '80s market as they are today. Then, however, the Ranger had the upper hand. Not so today.
When Ford announced it was discontinuing the Ranger in 2012, it opened the door for the Colorado to take on the Toyota Tacoma as King of the Midsize Truck market. And, when Motor Trend awarded the 2015 Colorado as Truck of the Year, it did.
What makes the Colorado particularly good for families, apart from its manageable size and ease of driving, is the safety component known as Teen Driver. Teen Driver Mode, an exclusive safety feature only found on GM branded vehicles, is designed to help parents keep an eye on their teen driver. How is this accomplished? Well, for starters, there is a "report card" that monitors how often your teen triggers any driver-assist features – like lane keep assist – if they've gone over the speed limit, how far they traveled, location, etc. Parents can also preset limits on audio volume and speed, meaning that you can set the truck to go no faster than 65 mph.
Teen Driver Mode encourages seat belt wearing and attentive driving by shutting down distracting vehicle apps and setting warnings and reminders to buckle up. Being that only GM vehicles come with this feature, any Colorado owner whose child is near or at driving age will have a little more peace of mind when their son/daughter is out on the road. Parents can keep an eye on their new drivers while still allowing their teens the freedom to roam. Within reason, of course.
The Toyota Tundra
What's interesting about the Toyota Tundra is its history. For one thing, when it arrived on the American market as the Japanese alternative to U.S. pickup dominance, hardly anyone took it seriously. Yet, with Toyota's legendary reliability and the fact that the first generation Tundra was actually an excellent truck, minds were about to be changed. Now, the Tundra will go down in history as having one of the longest-lived generations of any modern vehicle. The second-generation Tundra, which is the one most of us see on the road, lasts from 2007 to 2021. That's 14 years with only a few minor changes. It's difficult to see, with the idea of planned obsolescence rooted deep in the American consumer psyche, how Toyota could pull off a 14-year run of the same vehicle generation.
Well, how does Toyota pull off anything? Commitment to reliability. A 2007 Tundra, owned by one Victor Sheppard, was driven 1 million miles over the course of 9 years. Original engine, transmission, even paint. Toyota replaced Sheppard's '07 Tundra with a brand new one and dissected the engine to try and figure out how they'd managed to create an engine that could be worked for that many miles.
That's Toyota's party piece; longevity. And that's another reason the second-generation Tundra lasted as long as it did. People liked it, and, again, it's a good truck, one of the few that stubbornly stuck to being powered by a V8 until 2022. Sure gas mileage was lousy, but you could put 1,700 lbs worth of cargo in the bed and tow slightly over 10,000 lbs.
And owning a Tundra means that you were outside of the crowd. You aren't buying a Chevy or a Ford or a Ram. Tundra drivers, though highly sensible, are a bit rebellious as well. It takes a little spunk to purchase a truck outside the purview of the Big Three.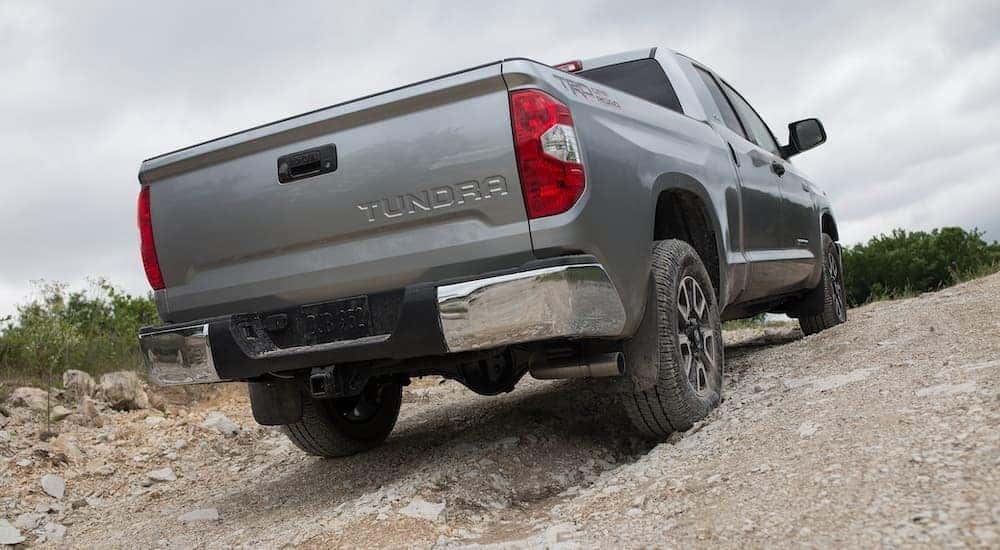 There Are Interesting Trucks for Every Driver
Of course, there are other interesting trucks out there besides these three. And don't think for a moment that we don't find off-road specialized trucks interesting; we do! However, we wanted to show that off-roading, hauling, and other stereotypical pickup truck criteria are not the only things that make trucks interesting. Fuel economy, safety, and reliability are all factors potential buyers should consider when shopping for a truck. So keep these factors in mind next time you're browsing for a used vehicle.