Best Things to Do in Clifton Park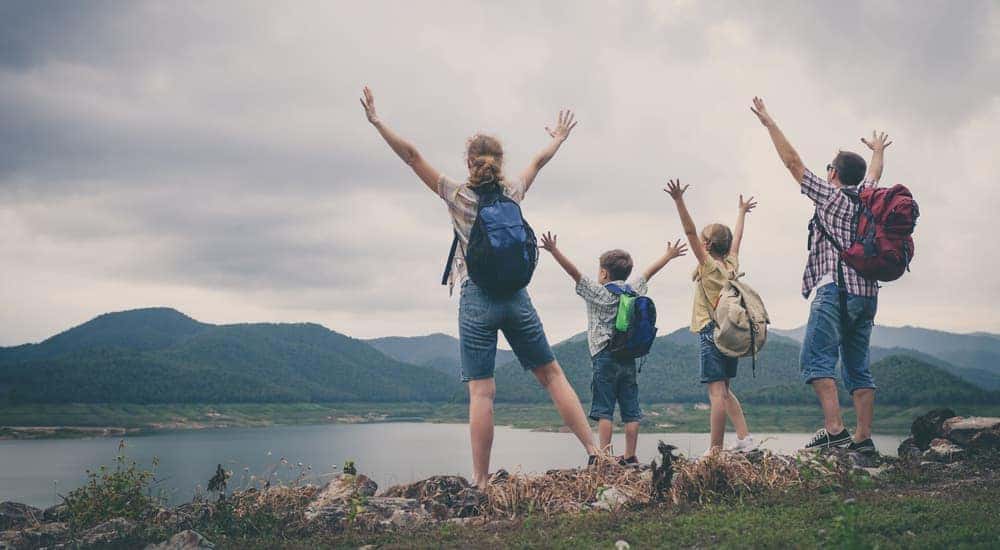 When people outside of New York think about the state, the first thing they associate it with is the city. Sure, New York City is a remarkable place that does make up a huge part of our population and economy, but it isn't the only thing worth seeing in New York State. If you're looking to escape the hustle and bustle of the city, and want to just slow down, take a breath of some seriously fresh air, and enjoy a nice stroll or meal, Clifton Park should be at the top of your vacation list. Many of our dealers and staff at DePaula Chevy are locals of Clifton Park and know some of the best places to explore, dine, drink, or simply have a good time.
While DePaula Chevy is certainly one of the leading dealerships in the area, we are also unafraid to share some of our tourism recommendations and understand that with a great car in your driveway, you can explore some of these great locales in Clifton Park, NY.
Dining in Clifton Park
After your adventure into the great outdoors, chances are you're going to be in need of a good meal. Fortunately, you can easily find some good eats throughout Clifton Park. Clifton is known for a wide variety of cuisine styles, from mouthwatering steakhouses to charming little breweries that can really dish it out in the kitchen. There is plenty to eat in Clifton Park, and our team has spent plenty of time exploring the local cuisine to give you some seriously top-notch recommendations.
At the top of their list is Delmonico's Italian Steakhouse, a truly five-star restaurant where you can find high-grade steak dishes that always leave you wanting one more bite. Their menu is filled with truly remarkable plates. Start your dining experience with the Mozzarella Fritta, a fried mozzarella dish that is handed breaded and paired with truly delectable Marinara Sauce. If you're craving fresh greens, opt for the Gorgonzola Wedge, which is complete with crisp iceberg lettuce, tomatoes, red onion, bacon, and blue cheese, all covered in a saliva-inducing Balsamic Glaze. Finish your meal off with a Delmonico Steak, a 1 ½ pound Angus Beef, Rib-Eye Steak that is seasoned and seared to absolute perfection.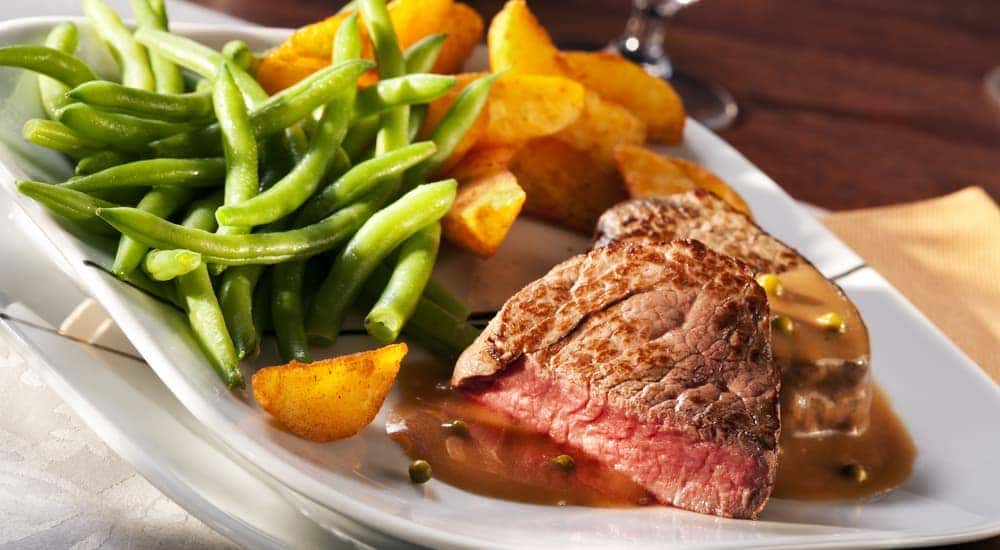 Not only does Delmonico's serve up some irresistible dishes, but they also do private parties as well, and can make your special event one that you and your guests will never forget.
If you're looking to sip on the finest beers of Clifton Park, we highly recommend paying a visit to Schmaltz Brewery. While the food may not be quite as spectacular as the creations of Delmonico's Italian Steakhouse, visitors will find plenty of great beer, delicious bagels, and fantastic company. Schmaltz Brewery is everything a small brewhouse should be, charming, fun, and full of tasty brews.
Take A Breath of Some Seriously Fresh Air
A highlight of visiting Clifton Park is the various nature preserves and stunning parks. Plenty of tourists from New York City visit this humble hamlet to escape the hustle and bustle of living in the city to get up and close with nature. So, as you can possibly already tell, our dealers are quite serious about recommending some of Clifton Park's most famous parks, and nature preserves to enjoy. While we have many to choose from, a fan favorite is the Vischer Ferry Nature and Historic Preserve.
This stretch of greenery is located right along the banks of a gushing river, and run right alongside Riverview Road. It's difficult to miss, honestly, and is a great place to take a calming walk, and enjoy some of the natural wildlife flourishings in and around Clifton Park. And yes, you can bring your dog, as long as they're on a leash. The Vischer Ferry Trail in particular is a popular pick for beginner hikers who just want to get outside. The Vischer Ferry Trail is a 3.9-mile loop that intersects with the river, and winds through dense woodland to give you the full view of Clifton Park wildlife.
Speaking of hikes, in and around Clifton Park, there is no such thing as a difficult trail. While this may be disheartening for the avid hiker, it is a well-appreciated reward for anyone who simply wants to embark on a scenic stroll. One such trail is Hayes Nature Park Trail, located in Hayes Nature Park; this is a 1.4-mile loop that features some truly beautiful views. From the charming boardwalk to the calming meadows, Hayes Nature Park Trail is a great way to spend a small part of your day simply enjoying the scenic nature of Clifton Park.
If you're looking to embark on a short trek that is a little more challenging, and a lot more remote, we'd suggest the North Woods Nature Preserve Trail. North Woods Nature Preserve Trail is a 1-mile moderately trafficked loop that is set near the shores of Ballston Lake. This is a great locale for hiking, bird-watching, or simply enjoying a deep breath of clear, fresh air. Like many trails throughout Clifton Park, the only thing you'll have to worry about is bringing enough water and mosquito repellant, as during the summer months, it isn't uncommon to leave a trail with a few bug bites.
Fun and Games in Clifton Park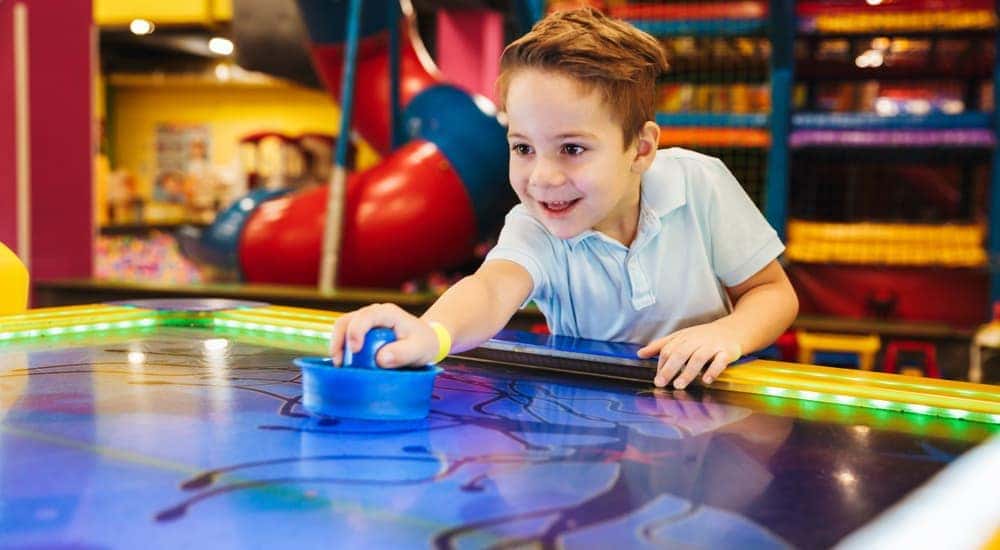 After you've had the best steak of your life at Delmonico's Italian Steakhouse, and have enjoyed a dessert beer at Schmaltz Brewery, you can close out the night at Spare Time Entertainment. Spare Time Entertainment is the perfect place to take the whole family and enjoy the charm and fun of a classic arcade. From bowling alleys to laser tag, and plenty of drink specials for mom and dad, Spare Time is a fantastic place to close out your night.
Spare Time is family-owned and is considered the Northeast's largest private bowling enterprise. Whether you're looking to celebrate date night, or simply have a good time with the whole family, Spare Time is a great place to relax, let loose, have a good laugh, and maybe walk home with a few prizes.
Exploring Clifton Park with DePaula Chevy
Selling cars may be our specialty; however, customer satisfaction is our number one desire. Our dealers have been in the business for years now and understand that sometimes in order to earn our customers' satisfaction, we must provide them with more than just great cars. Some of our customers visit our dealership not just to buy a car but to learn how they can make themselves at home in Clifton Park.
From the local who's called Clifton park their home all of their life to the first-time visitor who is looking for the perfect place to escape the bustle of the big city, we serve them all. We also understand that in order to explore all of Clifton Park, you'll need a great car to do it in. Whether you're looking to lease a brand new Chevrolet brand vehicle or are hoping to purchase something certified preowned, we do it all at DePaula Chevy in Albany, NY.