Best Used Chevy Cars for First Time Drivers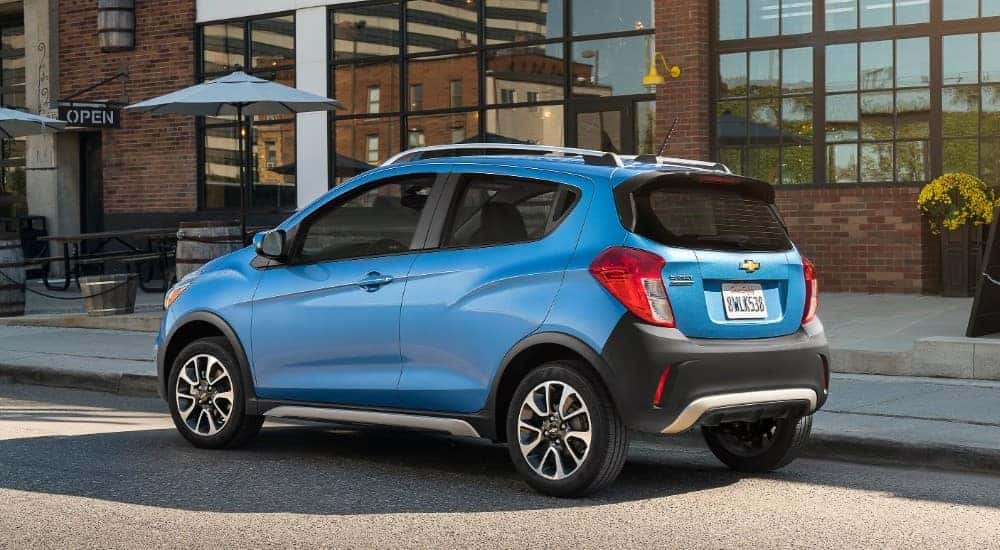 There are few experiences more memorable for a younger person than passing the test to obtain their driver's license. Naturally, this rite of passage is often accompanied by the desire to accomplish another popular milestone, the acquisition of their first automobile. As a parent, this experience can be marked by pride in the accomplishment that their offspring has achieved. However, this can be immediately followed by the existential dread of realizing that a teenager with a driver's license now has a lot of freedom behind the wheel. Take a breath. Relax. Count to ten. Chevy has your back.
As some of the most reliable and worthwhile vehicles on the road, Chevy has always placed safety at the forefront of design. And as part of GM, most Chevy models come standard with GM's Teen Driver program, which allows parents to closely monitor the habits that their child is practicing when they're on the road. Getting a used Chevy for your new teen is cost-effective and will provide you with the necessary peace of mind for this new chapter in your child's life. And while there is no shortage of used car dealers in Clifton Park, DePaula Chevrolet can provide you with the best options. We've crunched the numbers and found some ideal Chevy models that are used and ready to help your young driver on their path to becoming an experienced motorist.
2018 Chevy Spark
An issue that many consumers face with the purchase of any vehicle, be it new or used, is staying within the confines of a budget and finding a vehicle that's cost-effective. If you're looking for a vehicle that fits within those two parameters and will be an excellent starting point for your teen driver, then the 2018 Chevy Spark is more than ideal. While its diminutive powertrain is a 1.4L four-cylinder engine that operates at a maximum of 98 horsepower, it's more than ideal for a younger driver who has yet to gain experience with high-performance engines.
While the Spark can be outfitted with a five-speed manual transmission, we felt it was more appropriate for a younger driver to understand the benefits of a CVT (Continuous Variable Transmission). Even if they've learned how to operate a stick shift, an automatic will allow them to keep their attention focused on the road ahead. Despite fuel prices being as unpredictable as they are, the Spark has a highly cost-effective and conservative fuel consumption. According to testing done by the EPA (Environmental Protection Agency), the Spark achieved 30 MPG while driving around town, a number that increased to 38 MPG when it traveled on the highway. For its cost-effectiveness alone, the Spark is a near-perfect starting point.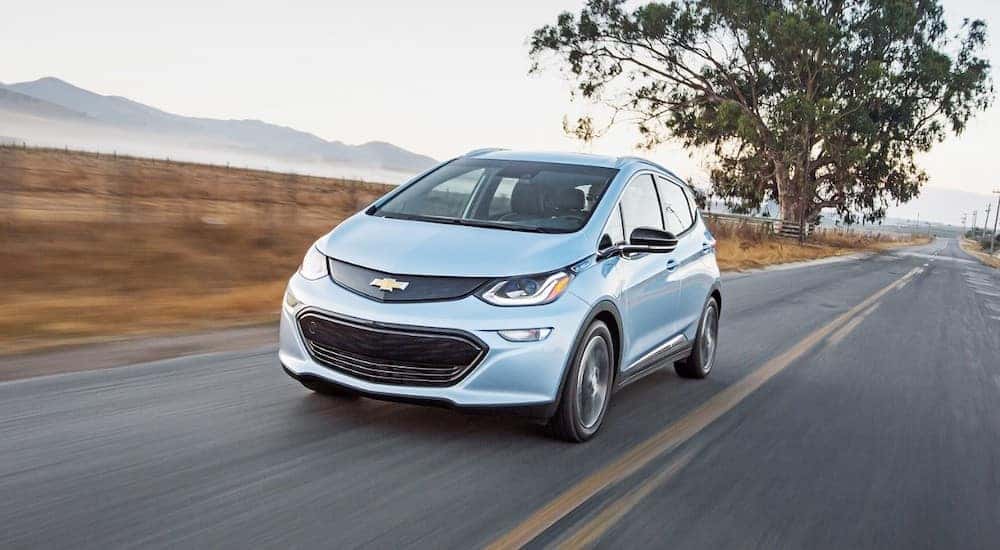 2017 Chevy Bolt EV
If you have a younger driver in the household who enjoys their cruising time and you're looking to save money in a time of unpredictable fuel prices, then it might be time to join up with the EV revolution and go electric! The 2017 Chevy Bolt EV received high marks from Car & Driver, who praised the vehicle's long range, exquisite handling, and ample cargo space. Because it's fueled by electricity, you can use those pennies that you would have normally spent at the pump and put them towards your teen's college education. The long range of 238 miles on a full charge is more than a week's worth of driving, and the cost-effectiveness doesn't end with the lack of necessary gasoline fill-ups. Several electric vehicles are also eligible for a tax credit, which is more motivation to go electric than ever before.
The vehicle's low center of gravity makes it more than ideal for situations that require maneuverability and smooth handling, like traveling down the suburban streets of Clifton Park. And if you want to put your new driver to work at getting the groceries or other similar errands, an available storage capacity of over 56 cubic feet means they'll have room for their backpack and the milk.
2017 Chevy Sonic
Children of the 1990s who are now adults with children to call their very own might look at the 2017 Chevy Sonic and be hit with feelings of nostalgia. After all, it does bear a slight resemblance in appearance to the Geo Metro, which had a lengthy run of popularity during the decade of post-modern irony. However, things have progressed by a considerable amount since then, and despite the 2017 Chevy Sonic being a small, two-door vehicle, the similarities end there.
Similar to some of the other vehicles on this list, the Sonic has an economical four-cylinder engine that's not overblown with horsepower and is moderate when it comes to fuel consumption. It has a 1.8L inline four-cylinder that generates only 138 horsepower and doesn't require a lot of fill-ups in between commutes, with it achieving an average of 28 MPG when it's in the city and 38 MPG when it takes to the highway. These numbers are a great way to teach your younger driver the fundamentals of fuel economy and allow them to begin the time-honored tradition of budgeting money for gasoline. Again, while a manual transmission is available, choosing the automatic option is far more appropriate for younger drivers.
2018 Chevy Malibu
One of the aspects of being a younger driver is that you seldom learn to appreciate things like practicality and efficiency because style and aesthetics are still very important to what you project to the world that you're convinced doesn't understand you. Well, it's never too early to impart some parental wisdom upon the next generation of drivers who will soon be going across the same highways and byways that those before them once did. The 2018 Chevy Malibu is the perfect example of making a practical choice that's cost-effective. Many of the SUVs on the road these days are comparable in driving feel to a four-door sedan, so a vehicle like the Malibu will allow younger drivers to grow more adept at handling an average-sized vehicle in a world that's increasingly growing farther away from average.
Another important lesson to teach younger drivers is the other costs that come with vehicle ownership. This is the perfect time to illustrate how a sedan is usually cheaper to insure than an SUV, and while it might not be flashy, its fuel economy is a great way to impart wisdom on the practicality of not having to go to the pump too many times. The 2018 Chevy Malibu obtains 27 MPG while in the city and 36 MPG on the highway. All of this, with the addition of the Teen Driver program from GM, equates to a driving experience that will allow you to teach the next generation as thoroughly, if not more so, than a driver's ed class.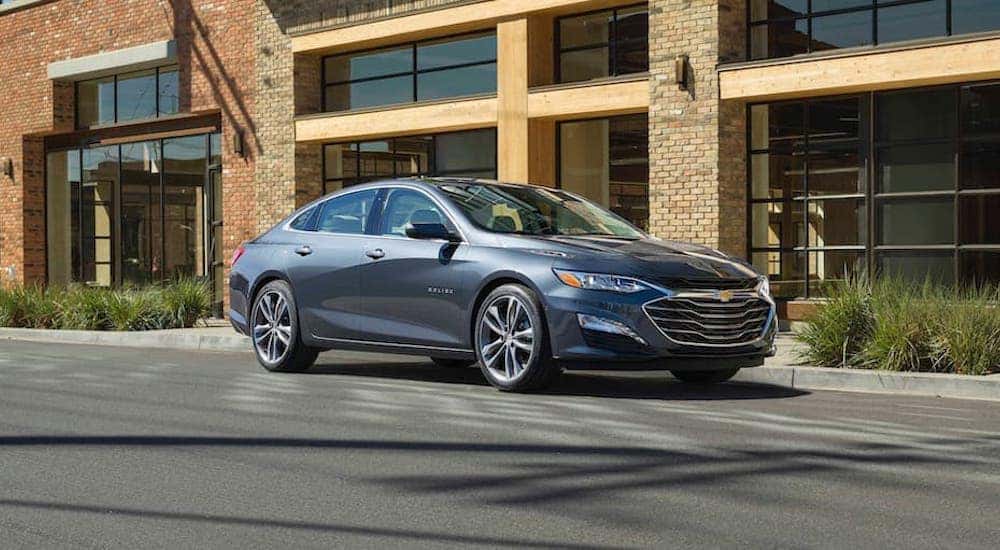 Let Chevy Work for You
Teaching the younger generation can be difficult, but thanks to these models and many more like them, Chevy makes it easy along with GM's Teen Driver program. While your teenager might be disheartened that a flashy new convertible isn't going to be their first car, they'll soon be learning the importance of practical decision-making when it comes to car buying. When you do business with DePaula Chevrolet, you'll receive expert advice and help when it comes to making the best choice for you and the newest driver living under your roof.