Finding the Perfect Vehicle for Albany, NY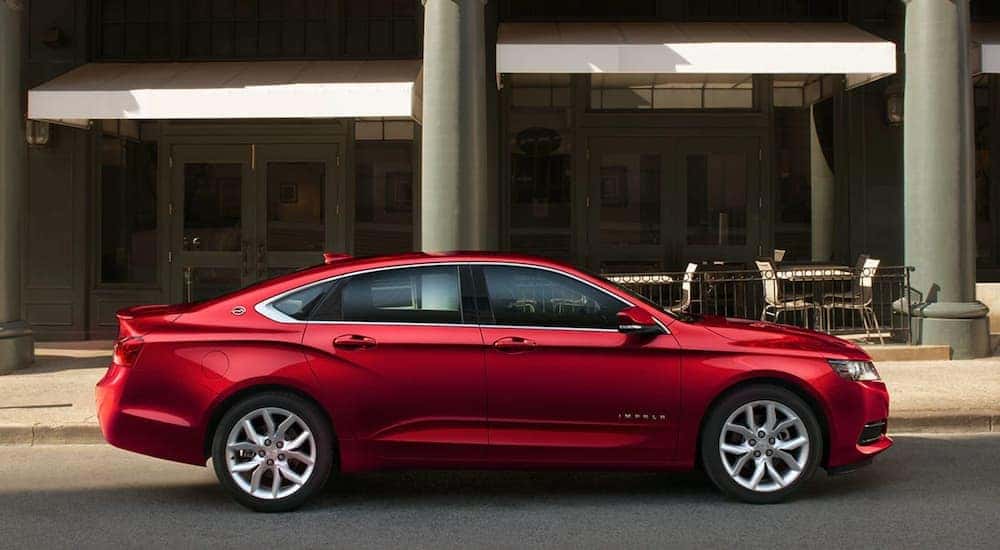 With so many things to do in the Albany, New York area we often run into people shopping for specific vehicles for specific day-to-day tasks or purposes. When searching for used cars in Albany, NY, there's no better place to look than DePaula Chevrolet, because we pay attention to our customers' needs. We listen to what they will be using the vehicle for and what their passions are and help them decide on the perfect vehicle for their lifestyle.
Maybe you're the adventurous type and like to take trips to Lake George and the Adirondacks, or maybe you are looking for a vehicle to take your kids to Washington Park. Whatever your passion or needs, we are here to help you realize exactly which vehicle is best for you and your environment. Choosing the right vehicle can really make a difference in your life. It can limit you or expand your horizons.
So let's take a look at some of the options for used cars that we have noticed many people in the Albany area tend to buy and see why these are so popular and if any of these fit your lifestyle. We are always talking to people in the area and have a lot of insight into what vehicles are best suited for the area and the various activities offered.
Chevy Equinox
The Chevy Equinox is one of the more popular SUVs in the Chevy lineup. We notice a lot of people often talk about how great it would be to take the kids to Washington Park for the day when they see the roomy interior. The Equinox seats five and has plenty of legroom to keep the kids comfortable. The kids always enjoy how the second-row seats recline. Imagine after a long day at the Tulip Festival in the Spring and the kids sacked out in back, reclining and sleeping all the way home.
The back seats also fold down in a 60/40 split, which is a big help when hauling gear. For example, the 2020 Equinox has a total of 63.9 cubic feet of space with the rear seats down, so there is plenty of room for any fun stuff the kids might want to bring along to the park. Not to mention there is a diesel option in 2019 models that gets 28 mpg in the city and 38 mpg on the highway with all-wheel drive, so you can save some money for their college funds at the same time. This is an SUV that both you and your family will love.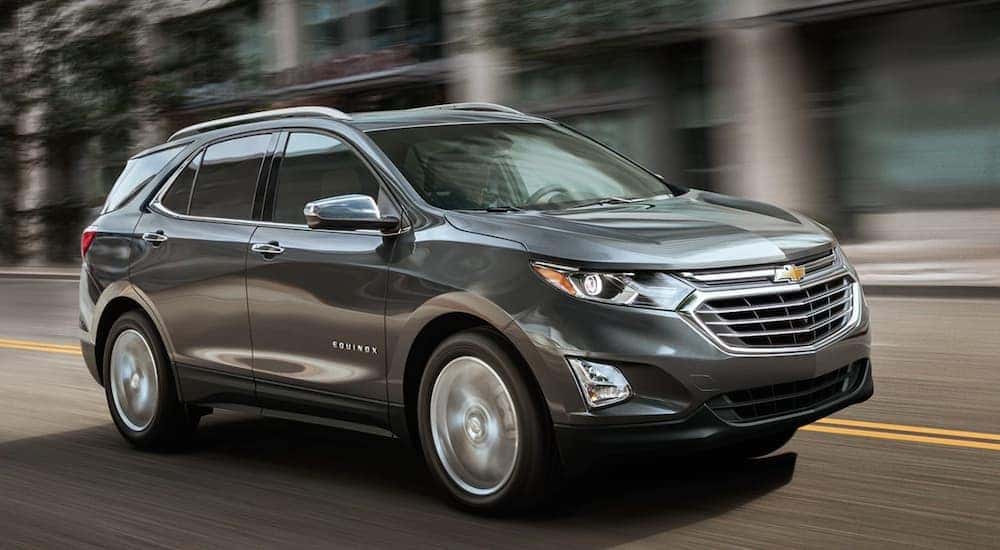 Chevy Bolt EV
With the Chevy Bolt EV's estimated range of 238 miles on a single charge, you are sure to be able to run all of your errands and even get in a little shopping at the Colonie Center mall. With over 100 shops and many entertainment options, the possibilities are endless. If you happen to be running low on your charge, you can always charge it while you have lunch or finish up your shopping. This is a great car for in-town activities, and we have heard nothing but great things from our customers about the Bolt EV.
Plus, during the busy season, when everyone is at the mall finishing up their Christmas shopping, you will have no problem fitting into any parking space. This is the no-hassle car you have been waiting for. And what we love most about it is how it is aligned with our commitment to the environment. At DePaula Chevy, we are concerned about the environment and try to do as much as we can to promote awareness. What's even better is that you won't be sacrificing power as the Bolt EV has a 200-horsepower AC synchronous motor, which gives you 266 lb-ft of instant torque. That's power you can feel good about.
Chevy Impala
The Chevy Impala has been on the minds of our customers a great deal lately. They've been thinking about the summer and taking a trip somewhere, anywhere, really. That's what happens in Winter. People open up to us about where they're planning their summer vacation, and the Impala seems to inspire this the most of any of the cars on the lot. With its blend of comfort and style, it screams road trip.
You'll appreciate the Impala if you decide to head out to the Southern Adirondacks or Lake George. The kids will love you, we mean. The Impala is one of the more comfortable cars on the market and actually has more trunk space than most SUVs, so you'll be able to bring all of your tents and sleeping bags and fishing poles—as much gear as you need. Plus, the kids will appreciate the high-tech features like Wi-Fi, Bluetooth, navigation, and both Apple CarPlay and Android Auto. You'll appreciate the combination of great gas mileage and power.
Ride the Adirondack Scenic Railroad or take a cruise on Old Forge Lake. If you really want to make an impression, visit New York's largest water theme park, Enchanted Forest/Water Safari.
Chevy Camaro
Maybe you want to leave the kids behind for the night, or maybe you don't have kids and are just looking for a car to take out on the town. Even if our customers are not in the market for a Camaro, they still want to check it out. The sports car was supposed to be a dying breed with fuel efficiency concerns, but it is back and stronger than ever. We had a customer recently who was going to surprise his wife with dinner and a show for their anniversary. He was thinking of the Provence Restaurant and then a show at the Palace Theatre.
The Camaro was certainly catching his eye, and who could blame him. With 275 horsepower, the base trim turbocharged 4-cylinder engine has as much power as the V8's from just a few generations back. Technology has come a long way. Of course, if you want horsepower, there's a supercharged V8 with 650 horsepower and 650 lb-ft of torque. With his "new" used Camaro, he was able to save some money and take his wife out in style.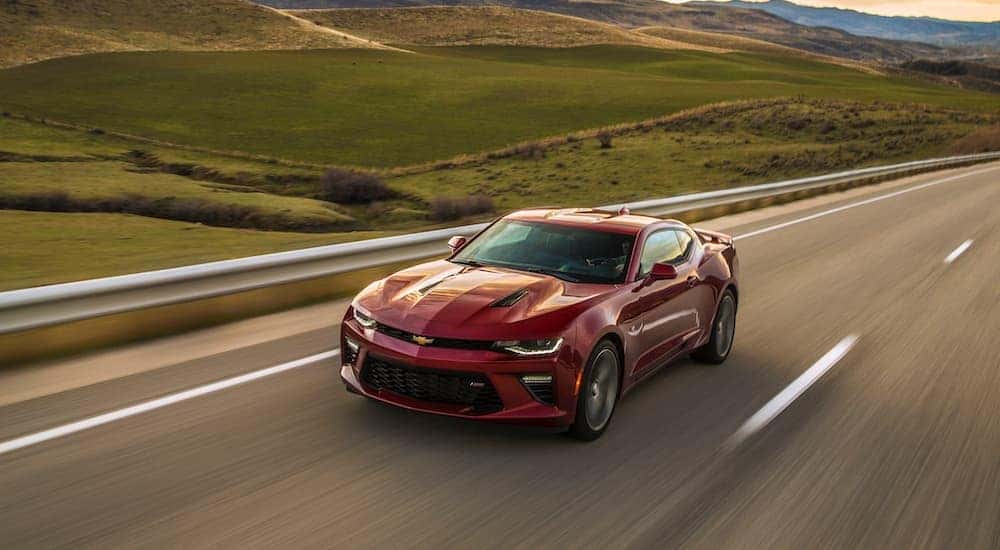 Chevy Blazer
We thought we'd mention the Chevy Blazer is back, and it's better than ever. We have a lot of customers from the surrounding communities, like Schenectady and Eagle Mills and West Sand Lake, all the way out to Petersburg and Williamstown, who swear by the redesigned Blazer. It's the perfect SUV for the family. With its roomy interior and many standard options, it's a great choice for any family.
The list of standard features is impressive: an 8-inch infotainment screen featuring Apple CarPlay and Android Auto, dual-zone automatic climate control, keyless access with push-button start, cloth seats, and 18-inch aluminum wheels. One standard feature a lot of families say is greatly appreciated is Teen Driver, a feature that lets parents monitor and manage their child's driving behavior. We also recommend the 360-degree camera system. This makes parking in downtown Albany a breeze.
DePaula Chevrolet
Come on out to DePaula Chevrolet and check out our inventory. We are sure to have something that fits your lifestyle. We pride ourselves in finding the perfect vehicle for all of our customers. Whether it be an SUV for taking your kids to Washington Park or a Camaro for a night out on the town, we'll be listening.