Is a Car or SUV Right for You?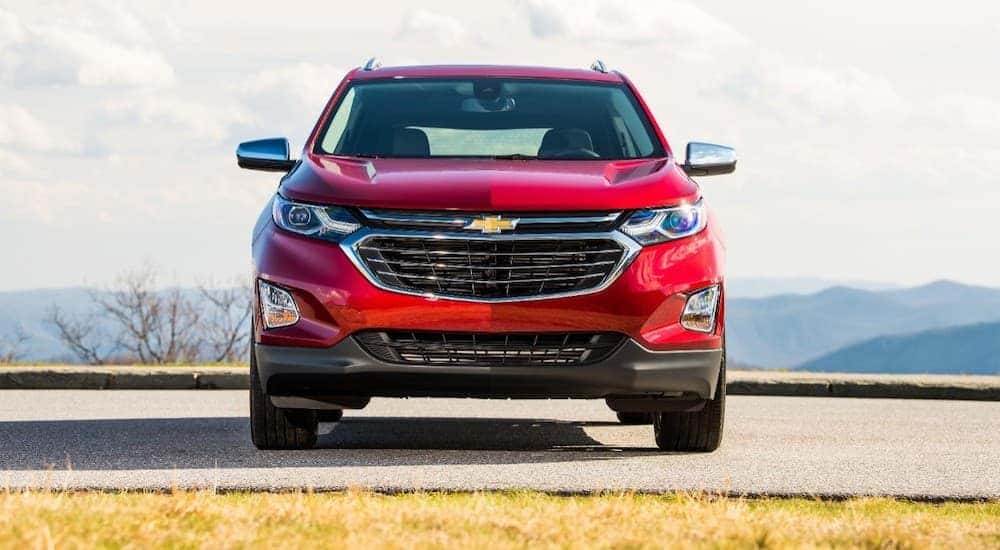 The answer to the question of car or SUV might not be as simple as it initially seems. After all, there are many factors to consider, but it's very important you choose the best option for you. To be fair, you can easily head to our dealership to look at used cars in Albany, NY, without first thinking about which model is best for you, and still get a vehicle. However, you may find the car-buying process a bit more frustrating when you approach it this way. Deciding on the right type of vehicle beforehand can make shopping for a used car faster and help ensure you get the right model.
Even if you've narrowed down your options to just one manufacturer, like Chevrolet, you still have many options available to you. You might consider if a used Chevy Equinox or used Malibu is the better choice for you and your family; deciding on the answer to that question really depends on what you specifically need. While we can't tell you what you need without meeting with you and talking to you, we're going to provide you with some help today. Keep reading and think about the different issues that follow, so you can decide on which type of vehicle is best for you.
Fitting in Your Life
One of the most significant distinguishing factors between a car and an SUV is its size, so we're going to start there. So, first things first, consider your lifestyle and the space you have in your life for your vehicle. This can be quite literal: if you have a garage or assigned parking space where you live, you need a vehicle that fits into that. The size is probably a bigger concern if you have a garage on your home because you have very real constraints in terms of length, height, and width for it to fit for you. But even if you can easily fit something like a large SUV into your garage, it still might take up more space than you want to give up.
In general, a car will be smaller than an SUV – even a relatively small crossover SUV is still going to take up more space in your life than a sedan. You will have to decide whether or not you can fit an SUV into your life. But also keep in mind that the larger size of an SUV, even a small crossover like the Chevy Equinox, can also be a boon.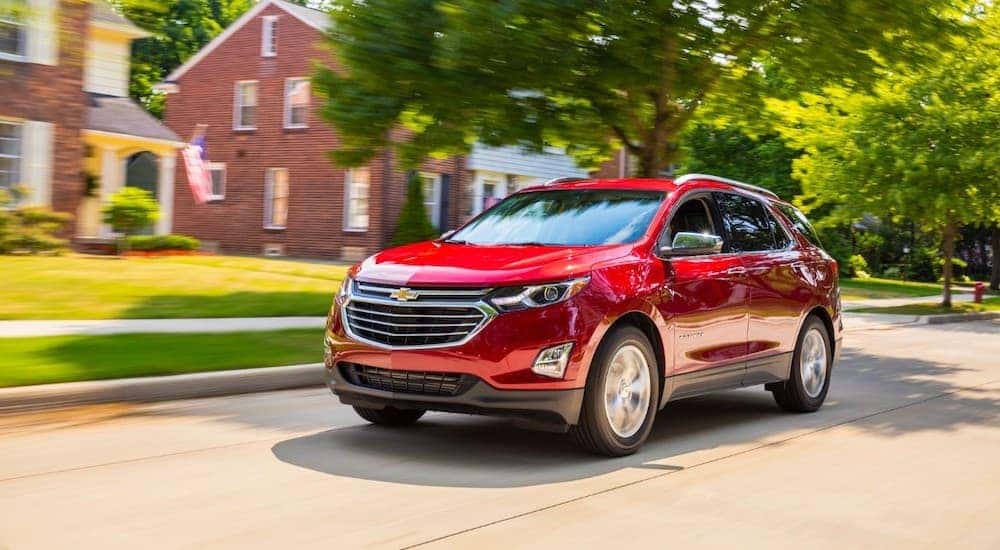 Interior Cargo
The large size of an SUV provides tremendous functionality in an extraordinary way: interior space for your cargo. Cargo, which refers to all the stuff you like to load up into your vehicle and take with you, can include your everyday things like clothing, blankets, and other emergency supplies you have with you, including a first aid kit and water bottles, and some food. But it also includes other kinds of cargo like bags from grocery trips, or bags from other types of shopping and running errands. One of the biggest reasons a lot of people choose an SUV over a car is the amount of interior space they provide you with for all this kind of stuff. It can make your life a lot easier to load up everything in a single trip than if you need to take some bags home from one store and then turn around and go to another store because you didn't have room for it both.
It would be best if you also consider your leisure activities and hobbies and how an SUV or car would work for them. For example, if you like to go hiking and camping, it's a lot easier to load up an SUV like the Equinox with all of your camping supplies than it is to get them into the trunk of a Chevy Malibu. If you don't have hobbies that need that kind of space, then it may be a non-issue, but keep it in mind when making your decision.
Room for Passengers
The larger size of an SUV also means more room for passengers. Even a small crossover SUV with just two rows of seating will give you great, comfortable space for your passengers in both the front and rear seats. Different vehicles from different years can offer more or less space, but in general, you get a lot of room with an SUV.
That said, a large or midsize sedan can also be a great option in terms of passenger space, so don't automatically rule it out. A car like the Chevy Malibu is an excellent choice for having your friends or family pile in to head to the store or go to the river for a day out in the summer. On the other hand, an SUV might be a better option for long road trips with kids because personal space can quickly become an issue that causes fights in the back seat.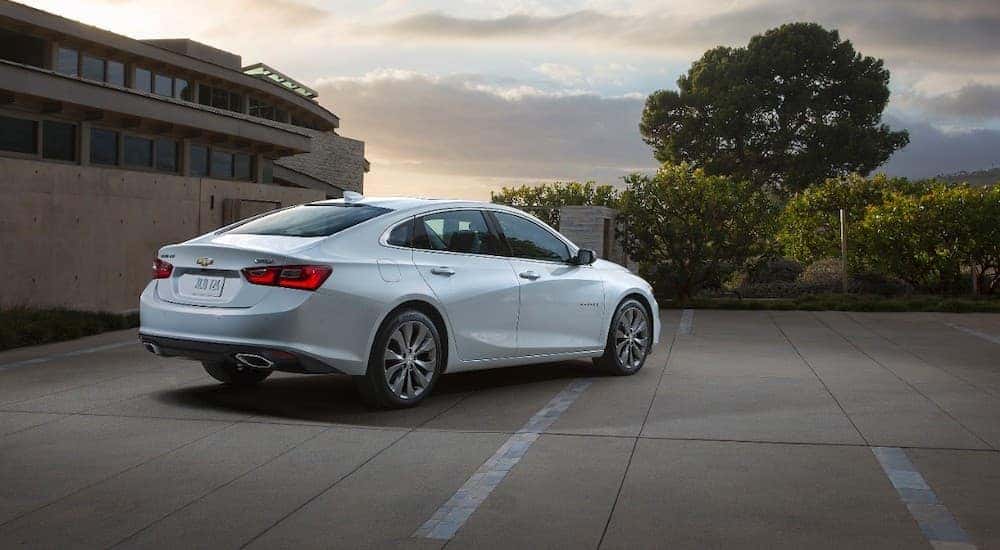 Design and Functionality
This is somewhat related to the size of SUVs and cars, but it's also important to remember that these types of vehicles have different designs. For example, an SUV typically rides higher on the road than a sedan; even a small crossover SUV will give you a more commanding view of the road ahead. Some people really like this and enjoy the feeling of increased visibility and the sense of power it can lend. Others may feel overwhelmed by the size of an SUV and simply prefer the smaller scale and greater accessibility of a sedan. This is a matter of personal preference. It's something you may have to feel by sitting in different vehicles to decide on, but there's really no wrong answer.
Safety Features and Options
Safety is a significant concern for most drivers, especially those with families and children they want to protect on the road. Therefore, it is crucial to look at the safety features and overall design of different vehicles when deciding on which one is right for you. With an SUV, for example, the larger, raised front end can provide more protection in a collision (depending on other factors) than the lower stance of a sedan.
Ultimately, we suggest looking at the safety ratings and features on specific models to get a sense of just how safe they are and how well they'll protect you. For example, a quick search will reveal that the early release models of the 2018 Chevy Equinox received a 4-star Overall Safety Rating from the National Highway Traffic Safety Administration (NHTSA), while later release 2018 models received a 5-star Overall Rating. Meanwhile, the 2016 Chevy Malibu received an NHTSA 5-star Overall Rating, as did the 2017 and 2018 models.
Visit DePaula Chevy
These ratings are a great place to start but also look at the features on any used cars in Albany, NY, that you're interested in. Safety features are often based on trim level and can include a lot of available, but not standard, options, so you need to check for what's on a specific vehicle you're interested in buying. Call or visit us at DePaula Chevy today and we'll help you consider all of your options and make sure you choose the right model for what you need, whether it be an SUV, a sedan, or anything in between.