The Best Used Cars for Under $15,000
One of the great mysteries of car buying is why so many folks who are in the market for a car, truck, or SUV don't know that used vehicles present the best value for buyers. Seriously, many still think of used cars as a bad deal, that they are going to end up with a lemon, a vehicle that will not function as advertised. This may have to do with so many fly-by-nights used car dealerships in the past, giving the entire industry a bad name. That's probably what you think of when you hear the term "used car dealerships": a fast-talking, unscrupulous person promising you a "great deal" on a used car, and trying to pressure you into making a deal that will blow up in your face. It is a shame since used vehicles represent the best deal in automobiles for your money. They end up costing a great deal less than a new car, don't hit you with as much depreciation, often save you money on insurance, and allow you to buy a car with more features than if you purchased new. Besides, there is more information available on cars that have been on the market for a time than there is on a new model vehicle.
The key to finding the best used car under $15K is to do your homework. You will need to find a reputable dealership, especially one like DePaula Chevrolet in Albany, NY, that is franchised by one of the major automakers. That is because these types of dealerships have shown they are worthy of representing the best brands and are wedded to a long-term view of the business. We here at DePaula Chevrolet do not want to sell you a used car, truck or SUV unless we know you are going to drive off happy. That is because our business depends on creating a long-term relationship with you, our customer. We want you to tell your friends and relatives good things about us. We want to be your only choice when it is time to service your used car. We also want you to be excited to come back to us when it is time for you to buy another vehicle.
Buying a Used Car for Under $15K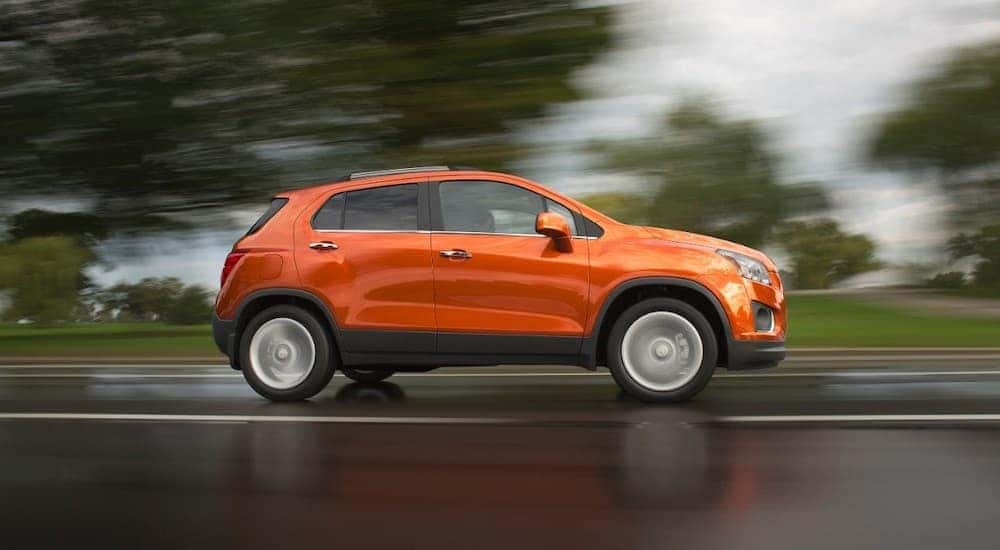 If you are like most folks, you are on a budget, and you must make your money count. That is why you should start by finding a reputable dealership. One of the advantages of going to a dealership that is tied to a major automaker is that they can participate in the certified pre-owned program. When a car is pre-owned or certified pre-owned, it means that they have undergone an inspection before being put up for sale. This is not always the case with used cars. Also, many certified pre-owned vehicles come with warranties from the manufacturer, giving you peace of mind. After you have found the dealership, you need to do some research on the best used cars available for under $15k. This will involve checking out the lists on Kelley Blue Book. It may also pay to check out the website of the dealership you have chosen to see their inventory.
Don't worry yourself too much. There are some incredible cars available for under $15K. What will surprise you are how many great vehicles there are, and how broad the selection is based on vehicle type. Fortunately, this should prove to be a delightful surprise.
Compact Cars
It probably comes as no surprise that the most plentiful cars available for under $15K are compact cars. However, there are some exceptional deals available for compact cars. One of the best small cars is the Honda Civic, which combines efficiency and dependability that most folks have come to associate with this Japanese automaking giant. The Civic should give you some excellent gas mileage. Another great choice is the Nissan Sentra, probably the biggest rival to the Honda Civic. The Nissan cars tend more towards luxury features, and the Sentra is no exception. Finally, you should be able to find a used Subaru Impreza within this price point. Subaru compacts tend to emphasize ruggedness more than the other two.
If you are interested in an alternative energy vehicle, then you should be able to find a Chevy Volt for under $15K easily. While this car was not commercially successful and was ultimately discounted by Chevrolet, it had more to do with the fact that it was ahead of its time than with any inherent problems with the car. The Chevy Volt is a compact that provides incredible mileage figures. Unfortunately, at the time it was produced, there were not many charging stations available across America. That issue has been fixed, and if you buy a used Chevy Volt, then you should have no problem finding charging stations near you for this innovative little compact.
Full and Midsize Sedans
Probably the largest group of used cars available for under $15K is sedans. That is because this is one of the most plentiful vehicle classes produced. As a result, you should have no problem finding an outstanding deal on a great sedan if this is your model of choice. One of the best values is the Chevy Malibu. This roomy, midsize sedan is the perfect combination of luxury and performance. Best of all, by dealing with a Chevy dealership, you should be able to find a certified pre-owned Chevy Malibu for less than $15,000, giving you an exceptional car with the support of the Chevy certified pre-owned program. Another excellent used sedan for under $15,000 is the Chrysler 200. This sporty midsize sedan will give you the performance you want with the dependability you need in a used car.
There are even many foreign-made used sedans available for under $15K. Two of the best are the Mercedes Benz C-Class and the Volkswagen Passat. The C-Class is designed as a more affordable Mercedes-Benz than the other models in the line while retaining the gorgeous looks, luxury appointments, and the high performance that we associate with this venerable German automaker. At the other end of the spectrum is the Passat. The Passat is all about efficiency and dependability in a more utilitarian design. Again, one of the best things about buying used is the ability to get yourself behind the wheels of vehicles like these two at a price that won't bust your budget. Keep in mind that a new Passat will cost you over $20,000, and a new C-Class usually starts at over $40,000.
Sport Utility Vehicles
SUVs have quickly become the most popular vehicle class on the road, so you would think that there would be few of these available. However, if this is true, then you thought wrong. There are plenty of excellent SUVs available used, a great many of which can be purchased for less than $15K. The midsize Chevy Equinox and the small Chevy Trax are two great models that are often available in this price range. Both of these give you all the comfort and dependability of a Chevy in a rugged and roomy sport utility vehicle. There are other used SUVs on the market for under $15K, including the compact Kia Sportage, the go-anywhere Subaru Outback, and the roomy Toyota RAV4. In the case of the RAV4, the model underwent two major facelifts since 2012, which is why older models can be found for a great deal less than $15K. In this case, you can be the beneficiary of the decisions of others to trade in their third or fourth generation RAV4 for a brand new one.