What You Need to Register Your Vehicle in Clifton Park, NY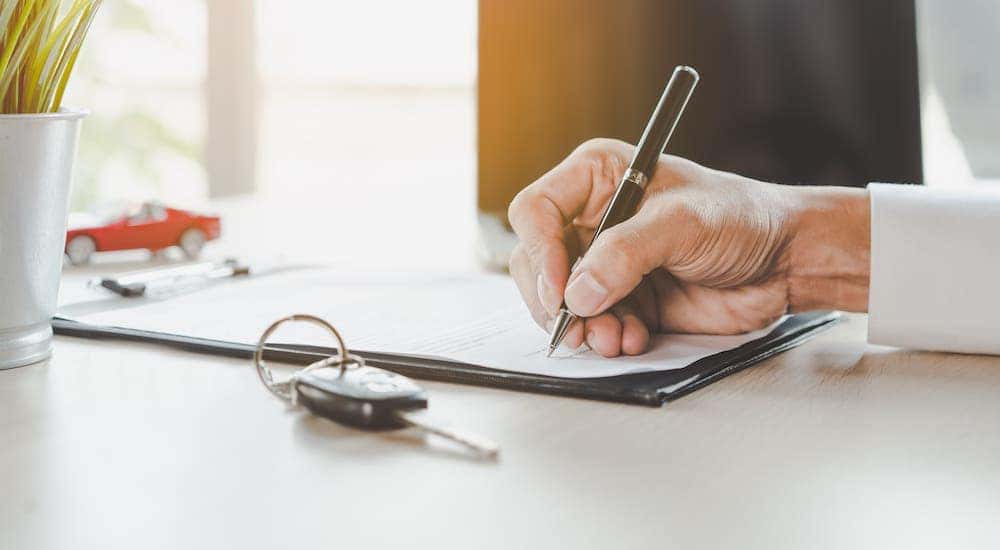 So, you've purchased your car, now comes the step of registering your vehicle within the state of New York. Car registration is incredibly important, and taking care of it right away can go a long way in accomplishing peace of mind when you sit behind the wheel of your brand new car. Although, when you purchase a new car from one of us at DePaula Chevy, we'll take care of the registration right there and then. We are one of the leading Chevrolet dealerships near Clifton Park, NY, and we pride ourselves in making the auto buying and registering process as quick and easy as possible. Although to make things seamless, we'll fill you in on everything you need to know about the registration process, and how you can make registering your vehicle simple and easy.
The Importance of Vehicle Registration
No matter how you spin it, to legally drive a car on roads throughout the U.S., you'll need proper car registration. When you register your car, you'll register it with the state that you live in. So, for instance, if you're local of the Clifton Park, NY area, you'll register your car for New York State.
Driving a car without registration can lead to some pretty steep legal consequences; fortunately, when you purchase a car from DePaula Chevy, we'll take care of the registration for you. Although, if you purchase a car from a private dealer, you'll have to go and get the car registered within 180 days of the effective date of your insurance card.
While you'll certainly need to register a car at the moment of purchase, you'll also need to renew your registration every year. If you fail to renew your registration, you'll likely get pulled over and ticketed as law enforcement officers can tell the registration of a vehicle based on the sticker attached to the license plate. You'll also have to pay for registration fees, which can vary depending on the car itself, and any existing infractions that you may have on your record.
You'll also need to re-register your vehicle if you move to a new state. So, for instance, if you move from New York to Pennsylvania, you'll need to register your vehicle with the local state Department of Motor Vehicles. Although, if you're a full-time student or active military, you can get away with not registering your vehicle with the local state government.
As you can tell, registering your car is incredibly important; however, the actual registration process is quite simple as long as you bring the appropriate paperwork and know what to expect. Fortunately, if you're getting your initial registration through our dealership, we'll make everything completely clear so that there is no confusion throughout the process.
What You Need to Register Your Vehicle
The car registration process can sound complicated on paper, but in truth, it is quite simple. The only challenging part is gathering together all of the necessary paperwork and records. Although, as a friendly reminder, when you register your car at the time of purchase through our Chevy dealership, much of this paperwork will be provided.
One of the many forms of documentation that you'll need is your driver's license or your non-driver identification card. When registering a vehicle, the state DMV will need to have the identity of the person purchasing or registering the vehicle. Depending on the state you are registering your car for, you'll need proof of car insurance. In the state of New York, each driver must have auto insurance that covers at least $25,000 for bodily injury, $50,000 to $100,000 for potential death in an accident, $50,000 per collision for bodily injury, and $10,000 for property damage caused by an accident. These specifics can vary depending on the state you reside in, but adhering to this state-issued standard can not only benefit you but other drivers on the road as well.
When you register a vehicle, you'll also need proof of the sales tax payment. This proof of documentation is only needed if you're registering a new vehicle, and won't be needed if you're renewing your registration. You'll also need the title of the car, which essentially determines you to be the owner. Alternatively, if you're leasing a vehicle, you'll need to bring in a copy of the signed lease agreement for records.
Another form of paperwork you'll need is proof that your car has passed a thorough safety inspection. It is important to note that not all states require this documentation; however, in the state of New York, you'll still be expected to bring this in. If your car is older, you'll need to bring in proof that your car passed the smog test. Older vehicles run the risk of expelling toxic emissions, and in order to prevent this, many state DMVs require that a car is smog checked every year. Lastly, you'll need the filled out vehicle registration form, which should be provided either by the dealership or DMV.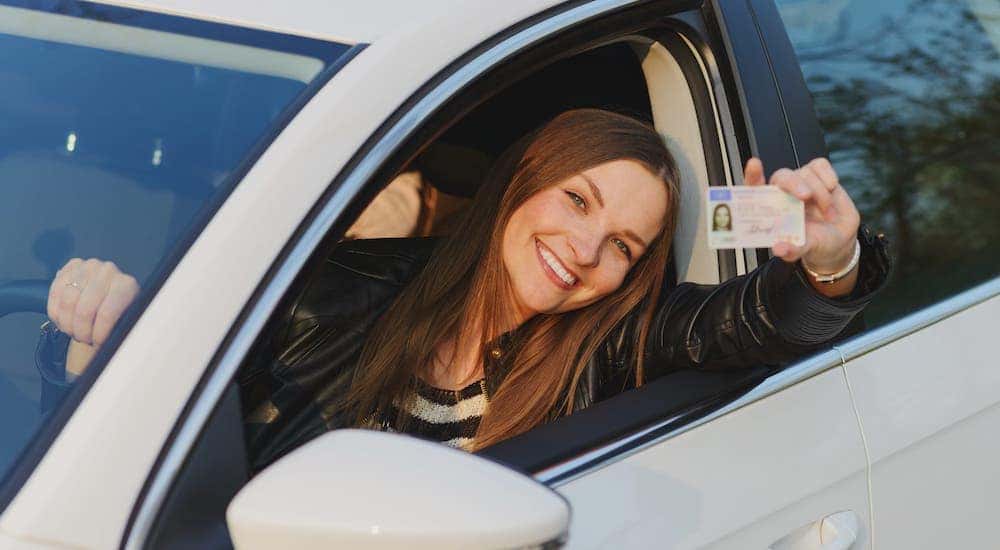 Additional Info About Automotive Registration
While you can go through the traditional route of either registering at your local DMV or at DePaula Chevy at the time of purchase, you also have the option of renewing your registration online. Registration renewals occur yearly, and the ability to take care of this over the internet can make things far simpler than they would be otherwise. Although, when you do fill out an online registration renewal form, you'll need some key pieces of information.
For one, you'll need to have the car's vehicle identification number or VIN. Every car has a unique VIN that helps local governments and manufacturers identify specific vehicles. You'll also need your license plate number, as well as your driver's license number; that way, you can identify who the car is registered to. When you renew your registration online, you'll also want to have your car insurance details on hand, depending on the state that you're registering the car in.
Many of our customers ask us, 'how much should my vehicle registration cost?' The answer isn't so easy to pin down as it depends on a number of things. Some of the factors involved in calculating the cost of car registration include the car's current value, the number of cars registered in the driver's name, the weight of the vehicle, or even the average fuel economy of the vehicle. The price can also change depending on the state that you're registering the vehicle in.
As you can tell, finding a specific price can be complicated; however, our team at DePaula Chevy is more than willing to go over all of the details to ensure that you're completely in the loop.
The Registration Process at DePaula Chevy
If you're looking to purchase a vehicle from a trustworthy Chevy dealership near Clifton Park, NY, then you should look no further than DePaula Chevy in Albany. We've developed a stunning reputation for top-notch customer service, and have a complete dedication to our customer's needs. If you're purchasing a vehicle, or simply want to know more about how registering a car works, our auto experts are more than willing to give you all the details you need to feel confident throughout the car buying and registration process.