Is a Chevy Electric SUV on the Way?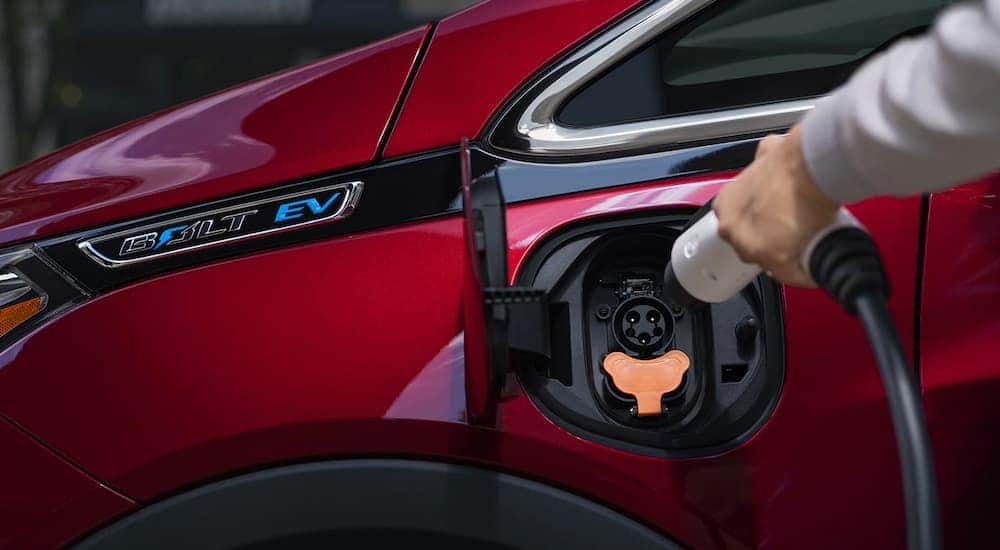 Yes, from everything we've seen and heard, we can pretty safely say that an Electric Utility Vehicle (EUV) is very much on the way and likely to reach us and other dealerships for the 2022 model year. While details are currently pretty scarce about the first of the electric Chevy SUVs that we'll be seeing, we do know a bit and have some pretty good rumors to go off of. Plus, we can look at the current Chevy Bolt, and some announced and expected updates to it coming soon for more indicators of what the Chevy EUV might have to offer.
Let's take a look at what we know, the rumors we've heard, and what we can all expect from these electric Chevy SUVs and similar models. Just keep in mind that a lot of this information has not been officially released, and there could be changes or updates to this over the next few months. As always, we'll provide you with what we know as soon as we can, so keep an eye on our site for all the latest information and details on Chevy's amazing lineup.
The Present – The 2020 Chevy Bolt
Before we get into what the future looks like, let's start by checking out what we have now in terms of electric options for Chevy SUVs and similar vehicles. The major name in Chevy EV design right now is the 2020 Chevy Bolt, an all-electric vehicle that could be mistaken for a compact or subcompact crossover SUV with its large sedan hatchback design. This might seem like a strange place to start when talking about EUV models, but it will make sense shortly.
The 2020 Chevy Bolt is the best current example of Chevy EV design with an impressive 200 hp drivetrain that makes it a lot of fun to drive. Despite that power, it gets an estimated 259 miles of range on a full charge, running purely on the electric battery. It also has available DC Fast Charging technology that lets you get up to 100 miles of range off of a 30-minute fast charge. Again, this is current technology and could certainly be improved in the future. After all, last year's Chevy Bolt had a maximum range of 238 miles on a full charge, so they boosted that by nearly 10% for the 2020 model.
Of course, the 2020 Chevy Bolt also has everything you would expect in a modern Chevy vehicle, including a sporty design and great features inside. This includes a 10-inch color infotainment display and an 8-inch driver information center with vehicle information and more, as well as support for both Apple CarPlay and Android Auto. The 2020 Chevy Bolt offers more than 56 cu.ft. of total cargo space inside, which is the reason why we tend to look at it as similar to a sub-compact electric Chevy SUV.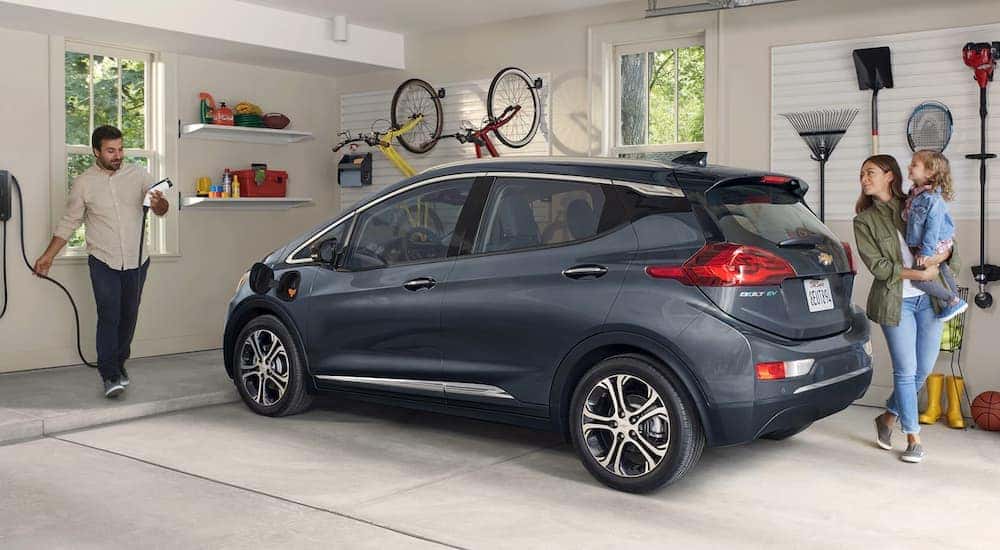 The Promise – 20 Electric Vehicles by 2023
With the 2020 Chevy Bolt really being the best example of an electric Chevy SUV right now, you might wonder why we would even expect much more in the next few years. A lot of that goes back to 2017 and an address from the CEO of GM, Mary Barra, in which she supported previous statements from GM indicating a goal of 20 zero-emission vehicles from GM by 2023. This was a global target, so we may only see a fraction of those come here to the US, but we certainly expect more than the Bolt.
In fact, during this presentation a few years ago, Barra was backed by various images, including what certainly looked like a Chevy EUV. In light of recent events and certain delays to development and manufacturing, everything we've seen points to 2022 being the model year when Chevy really starts to deliver on that goal. This will be done with two important models: an updated 2022 Chevy Bolt, and an all-new 2022 Chevy Bolt EUV that will set the stage for future electric Chevy SUVs.
That's right: 2022. We originally expected these models to be released by the end of this year as 2021 vehicles, but that didn't work out. Does this mean that the 2023 goal will also have to be shifted? While we haven't seen official confirmation of that, we certainly wouldn't be surprised if timetables are moving inside GM.
The Future – The 2022 Chevy Bolt
Next year, the Chevy Bolt is getting a refresh to set the stage for the larger development and release of more electric vehicles. While we don't have every detail about this yet, we do expect it could boost the electric range on the Bolt even more than what we have right now. We know the front end and exterior, in general, will be refreshed and updated with a bolder design. From what we've heard, the 2022 Chevy Bolt will not feature the newly-announced Ultium battery from Chevy, but that could always change.
The Future – The 2022 Chevy Bolt EUV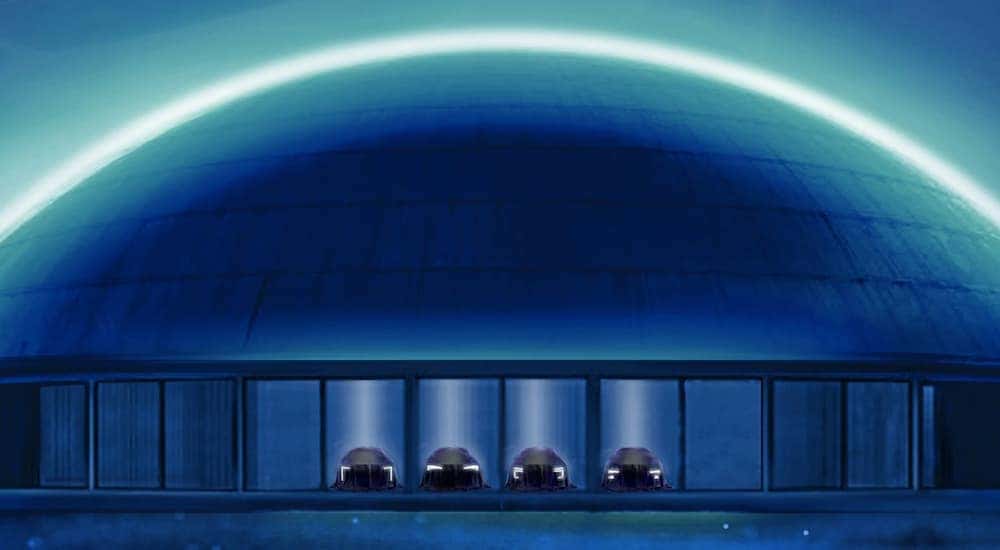 One of the main reasons for the refresh on the standard Chevy Bolt is that an all-new vehicle will also be introduced, which is currently referred to as the Chevy Bolt EUV. This will be an electric crossover SUV built on the same platform as the Chevy Bolt––so the Bolt's update will bring it more in-line visually with the all-new EUV. From what we've heard, this model will also not utilize the upcoming Ultium battery technology that Chevy has revealed, but since it is being delayed, it's possible that could change.
What we do know, however, is that the 2022 Chevy Bolt EUV will be larger than the standard Bolt, with more of a small crossover SUV design. Spy photos have been floating around for awhile that show a camouflaged version of the Bolt EUV, and it's certainly more of a crossover than the current Bolt. We also know that the Bolt EUV will be the first non-Cadillac vehicle to include GM's Super Cruise technology. This is an advanced, adaptive cruise control system that features semi-autonomous driving with lane centering to automatically adjust speed and lane position while on the highway.
Beyond that, very little has been revealed about the 2022 Chevy Bolt EUV, though we expect it will have everything the Bolt offers and more. That means we should see a large infotainment display and a digital driver display that keeps you updated on vehicle information. We wouldn't be surprised to see available features that could include a large head-up display, an available premium sound system, and the latest Infotainment features and technology from GM. Given its larger size and longer wheelbase, we expect the Bolt EUV will also offer more interior space for cargo and passengers than the standard Chevy Bolt.
Even More on the Horizon
Considering how popular the SUV and crossover market has become over the last few decades, it's no surprise that so many manufacturers are looking to tap into that market with electric vehicles. As the 2022 Chevy Bolt EUV looks to be the first real electric SUV release from Chevy, it will set the stage for what's to come and give us a good idea of what we should expect in the years to follow. In particular, we're excited about the powerful Ultium battery that Chevy has revealed, which promises to extend electric ranges to up to 400 miles or more in future electric Chevy SUVs.
For more information about the upcoming Bolt models or any other Chevy SUVs, come visit us at DePaula Chevy in Albany, NY, today.