Make a Used Car Your Own With These Easy Car Modifications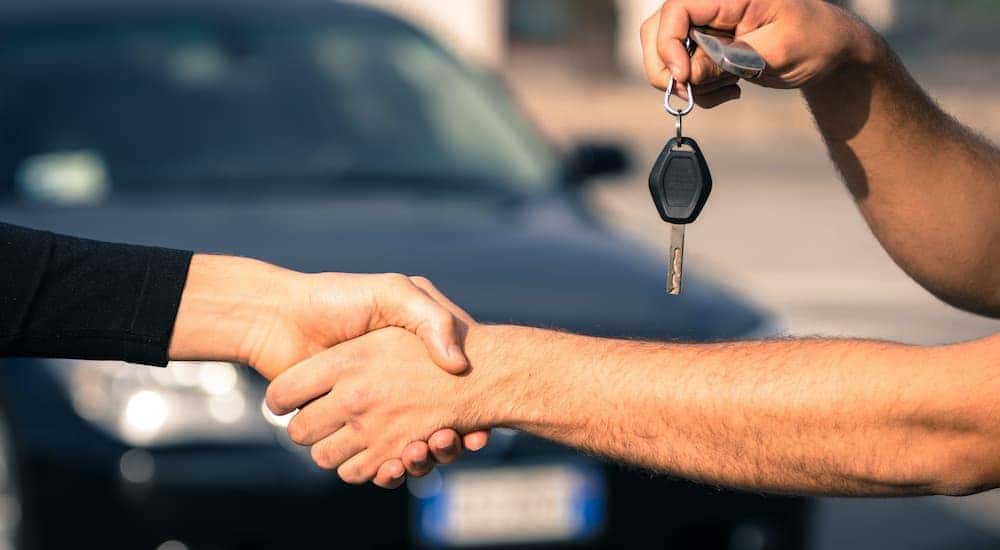 These days, more and more cars are starting to look the same as automakers embrace designs that make their vehicles roomier, safer, and more aerodynamic. Since they are all working off the same science, they are all coming up with similar results. But what if you want to stand out from the crowd, let your freak flag fly, or simply want to make your used car more capable? Here are some easy car modifications you can do after you leave your Albany used car dealership with a new purchase.
Some are simpler than others, but there are sure to be at least a few you can do, even if you're the type that finds pumping your own gas to be a challenge. The key here is to find something at your skill level and then use that modification to reflect who you are and what you want in your used car. At DePaula Chevrolet, we offer you a huge inventory of used sedans, coupes, SUVs, minivans, pickup trucks, and sports cars, all at affordable prices. We will provide you with the vehicular canvas so you can start your way down the path of becoming a vehicular Rembrandt or Picasso.
Decals and Bumper Stickers
Probably the easiest car modification is putting on bumper stickers. We've all seen them, whether they're touting a political movement, extolling a favorite tourist destination, or supporting your favorite sports teams. Bumper stickers let the whole world know what you like, whom you support, or what you think. They also can be quite decorative while still relating the message you want to project.
A step up from bumper stickers are decals. These can be a little more challenging to apply since you have to place them on the windows or windshields instead of on your used car's bumpers. Still, they aren't too difficult. If you've ever had to replace your used car's registration certificate, then you will have no problem applying a decal. Many proud parents of college kids will apply the decals of their kids' schools to the rear window of their used cars as a way of showing off. This can get to be a bit problematic if you have a lot of kids or the ones you have are overachievers who go on to attend multiple graduate schools. Yes, that rear windshield could find itself overcrowded!
The most difficult decals to use are large body designs. These are decals that are usually designed to go on the doors or fenders of your car and can be used to advertise your business or simply announce how much you like your used Camaro. You can even get large decals that run across the upper windshield for a real race car look – just be careful with these if your car has a camera-based driver-assist system.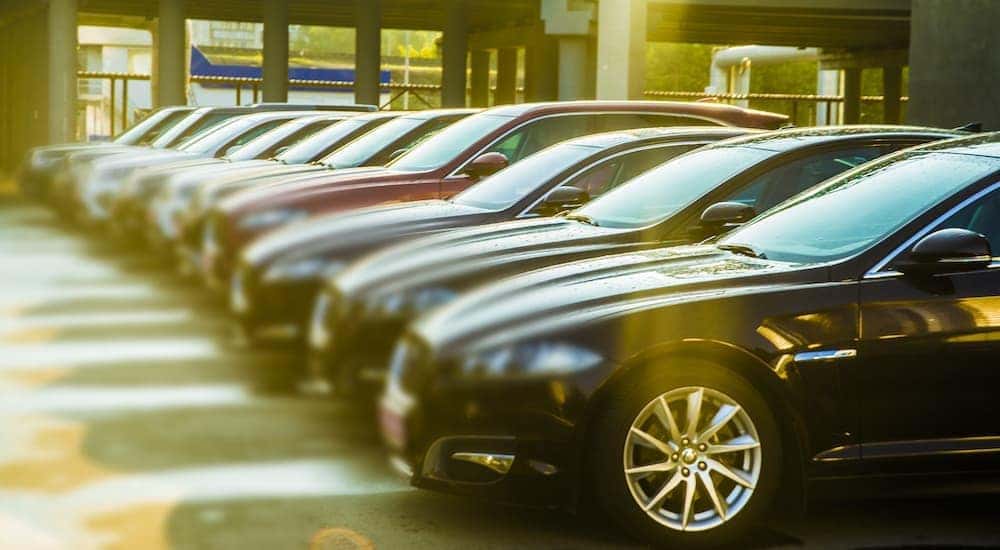 Interior Accessories
Installing interior accessories will definitely go a long way in making you feel like your used car is your own. These work in two ways, improving the looks of your vehicle or giving you added comfort. Probably the simplest ones are floor mats and liners. These come in rubber or carpeted designs, with different shades and colors. Try to find one that works with your used car's interior color scheme, but make sure you like the look. So, if you are ordering these online, check to see if there is a money-back guaranty if you aren't satisfied. The great thing about floor mats and liners is that they protect the interior from dirt and grime that you and your passengers may track in from outside while being much easier to clean than your used car's floor. Plus, if they wear out, they can be easily replaced.
If you don't like the look of your used car's seats, you don't have to pay to replace or reupholster them. Seat covers are relatively inexpensive and not that difficult to slip over the existing seats in your used car. The looks range from fairly standard to outright dazzling. There are even those that have ergonomic qualities that will make the seats in your used car more comfortable. Some drivers even use beaded seat covers that are supposed to improve your lower back, but you may want to try this out before making the commitment.
Some used cars don't have adequate front seat visors and don't do enough to block out the sun's glare. If this is the case with your used car, then you should consider extended visors and shields. These are clear with a tinted film and easily attach to the existing visor, adding more coverage without limiting your sightlines from the driver's seat.
Finally, if you own pets, then there are plenty of aftermarket accessories to make your used car more pet-friendly. Pet separator bars can be easily installed in your used car's hatchback or rear seat so your furry friends can ride along without climbing into the front seat and distracting you while you're driving.
Exterior Accessories
There are few things that will go further to make your car your own than exterior accessories. This can make slight or radical changes to a car's appearance, going a long way towards setting it apart from the same models out on the road. This is also the widest range of modifications, with some requiring a visit to the body shop or the use of specialized equipment. We'll just focus on the ones that you can easily do in the comfort and safety of your own carport or garage.
If you are driving a used pickup truck, one of the coolest and most useful accessories you can buy is a tonneau cover. This is a hard or soft cover that is placed over your truck's payload bed. Some are a roll-up style that is fastened into place, while others are made of hardtop material that is folded over the space. This will not only protect whatever you are carrying but also help reduce the drag caused by driving with an open bed, improving your used truck's performance and fuel economy.
If you want to protect your used car's windows from insects, bird droppings, and other annoyances, you can snap on a set of deflectors or rain guards. These will also give your car a unique look, especially if you choose a color that coordinates with your used car's exterior paint, giving it a two-tone appearance.
Running boards and nerf bars are steps that make it easier to enter and exit your vehicle. These are especially useful on midsize and full-size SUVs and full-size and heavy-duty pickup trucks. They also look really cool. Attaching these may be a little more difficult than the other modifications, so you may want to make sure you have the right tools before undertaking this task.
Most SUVs and cars these days do not come with a factory-installed trailer hitch. Therefore, if you plan to use your used vehicle for towing something as light as a bike rack or as heavy as a boat trailer, you will need to get and install an aftermarket trailer hitch. This attaches to the rear undercarriage of your used car with a set of bolts, allowing you to safely and easily tow a trailer. You need to keep in mind that not every trailer hitch works for every trailer, so make sure your car and hitch will work for the trailer you intend to tow. While adding a trailer hitch won't alter the appearance of your used car very much, it will increase the car's capabilities.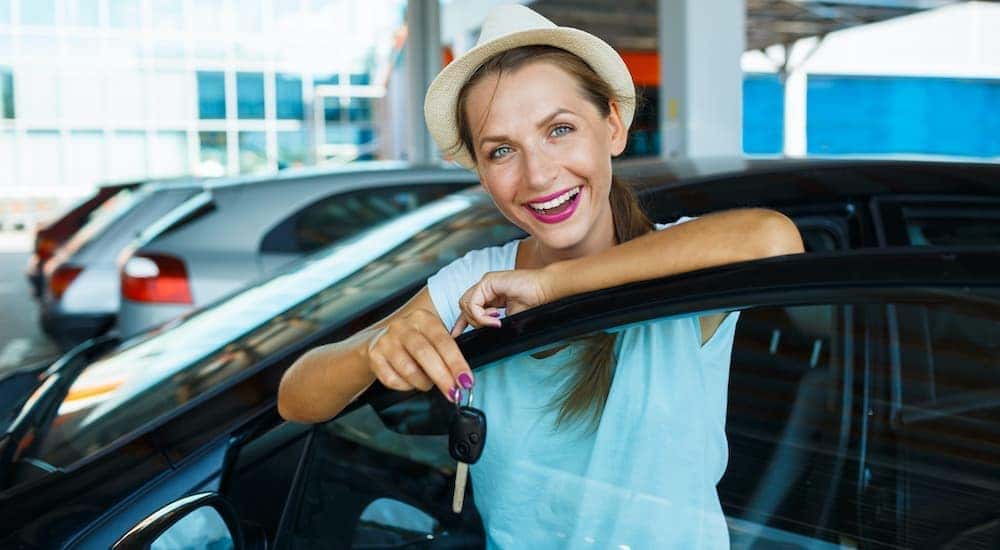 Wraps and Tints
Probably the most radical thing you can do to modify the appearance of your used car is to change the exterior color scheme and tint the windows. But before you start, you should check to make sure there aren't any local ordinances limiting the grade of the window tint or affecting the colors and schemes you can choose for your car. While there are detailing shops that do this kind of work, there are kits you can buy to do this yourself at home. Make sure that you use all adequate safety equipment, purchase quality materials, and take your time to do the best job possible. Whether you are adding racing stripes or flames, doing a whole body wrap, or just adding a few accents, once you are done, your used car will be unique, representing you like no other vehicle you've ever owned. But unlike using paint, a wrap or tint is easily reversible if you decide you don't like the look.
Make Your Car Your Own
Each of the techniques illustrated above will make your car more unique and useful to you. The key is to plan before you start so you can gather all the materials you need, order any aftermarket parts that fit your used vehicle, and then make sure you have any required tools and safety gear. Once you have all your things, you are ready to make your used car your own.