Should You Buy A Chevrolet Extended Warranty?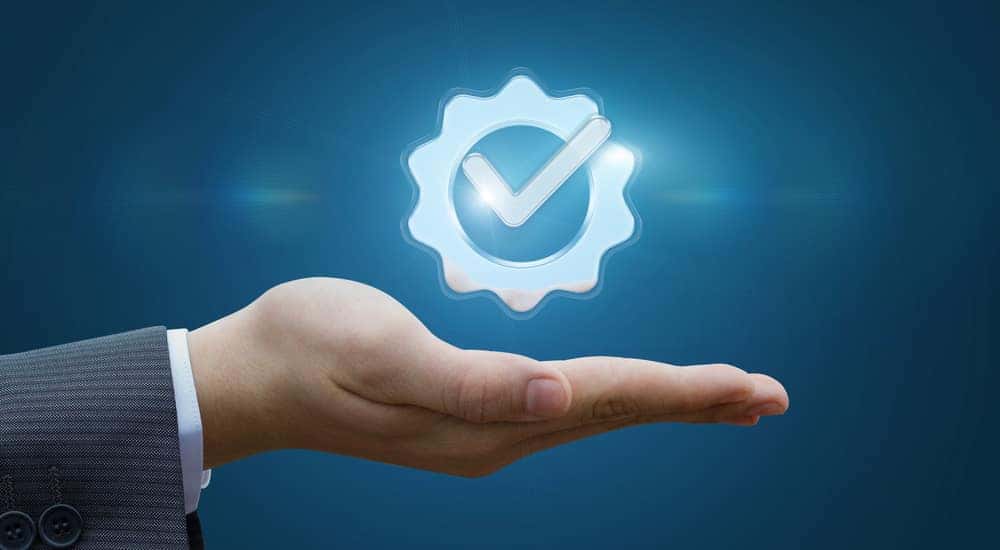 If you are searching for a great Chevy dealer in Albany, NY, then head over to DePaula Chevy! We are your one-stop-shop for all things that have to do with Chevrolet. From the latest model to used and certified pre-owned vehicles, we have got the best selection around. For folks looking to purchase a new Chevy vehicle, you might be wondering if you should buy a Chevrolet extended warranty. Our experts here at DePaula Chevy have put together this useful guide to the Chevy extended warranty program for your convenience.
Chevrolet's Warranties: An Overview
All-new Chevrolet vehicles come with the basic 3 years/36,000 miles warranty that offers bumper-to-bumper protection. This is meant to cover the costs of any factory-related issues. The Chevrolet extended warranty builds off of the basic coverage. It ups the protection to 5-years/60,000 miles to help with wear and tear on the vehicle.
Other warranties from the factory include the limited powertrain warranty and the hybrid/electric warranty. The powertrain warranty protects the transmission, drivetrain, and engine for five years/60,000 miles. As for the hybrid/electric warranty, it covers the electric propulsion systems in new Chevy electric and hybrid vehicles for eight years/100,000 miles.
Each of these warranties includes roadside assistance and a free checkup for new vehicle owners' first maintenance visits. With this free service appointment, you will receive a 27-point inspection, an oil/filter change, and tire rotation for all four wheels.
If that is not enough for you, there are other add-ons that you can opt for when you purchase a new Chevy model. These include Appearance Guard, pre-paid maintenance, GAP coverage, and tire/wheel protection.
What is Not Included in the Chevy Warranty?
Factory warranties and extended warranties do not cover everything. Even the basic bumper-to-bumper warranty has a list of exclusions. The exclusions for the Chevy Warranty are off-brand electronic components, parts and accessories, damage to the bed lining of trucks, damage from misuse, alteration, improper maintenance, accidents, or use of the wrong fuel, chemical or environmental damages or wear and tear on tires and wheels. However, for an extra fee, the tires and wheels can be covered.
Essentially, any issues you have with your vehicle that are not related to the manufacturer are not covered by the warranties.
Do You Need an Extended Warranty?
While this is ultimately your decision, our experts at DePaula Chevy strongly recommend purchasing extended warranty protection. When your factory warranty expires, it is a good idea to extend your coverage to ensure that you don't have to foot the bill if anything goes wrong with your engine or any other expensive components of your vehicle. Let's look at some numbers.
Here are the average costs of specific repairs on Chevrolet vehicles:
Water Pump: $600
Fuel Pump: $972
Rack & Pinion Steering: $1,355
Air Conditioning System: $1,136
Transmission: $3,622
Engine: $6,952
These are all vital components inside your vehicle. If they go out, you won't be driving anywhere until they are fixed. If you have the protection of a Chevrolet extended warranty, you will be able to have any of these issues remedied at no cost to you.
Extended warranties give you peace of mind. While everyone hopes that these major repair issues never happen to them, they could happen to anyone. No one wants to be stuck with the financial burden of paying for a total engine overhaul. If something goes wrong and you have a warranty, you do not have to pay the hefty prices listed above, which is why many people decide to pay for the extended warranty.
Chevrolet Extended Limited Warranty: An Overview
As we touched on briefly before, Chevrolet's extended warranty pushes the basic 3-year/36,000-mile bumper-to-bumper warranty up to 5-years/60,000-miles of protection. This means that for a little bit more money up-front, you can have the same coverage for a longer period. All of the protections we mentioned before will continue to be in effect until five years have passed, or the 60,000-mile limit has been reached. Whichever comes first will be the cutoff point.
Chevrolet Protection Plans
If you are still worried about staying protected after buying a new Chevrolet vehicle, this American automaker offers two additional protection plans that you can add in with your extended warranty. These are known as the Silver and Platinum Protection Plans.
The Silver Protection Plan is the lowest level, and it is more fundamental. This plan adds repair or replacement coverage for the adaptive cruise control, airbags and safety restraint systems, brakes (including ABS), and the drive axles. This also covers all of the electrical, including enhanced electrical for OnStar and MyLink (programming and updates are not covered), the engine, steering, supercharger, TransferCase, the transmission, and turbocharger. This plan is specifically helpful because, with new technology use in vehicles, there could be potential issues. However, this plan protects a lot of the technology features so that if they do happen to stop working correctly, you do not have to worry about paying to fix them.
The Platinum Protection Plan adds some amazing perks such as lockout services, lost key replacement, trip interruption coverage, towing services, and coverage for the cost of a rental car. It also includes protections for all the components listed in the Silver Protection Plan plus over 1,000 more. Some of the critical protections on the Platinum Protection Plan include the anti-theft system (transmitters and receivers not covered, automatic climate control programmer, blind-spot sensors, compass, emergency trunk release, entertainment system, heated seats, power tailgate lock, rear vision camera, and sensor, reverse warning system (key and key fob are not covered), rider control suspension and video screen (pixel damage is not included). This plan covers some of the features that likely enticed you to purchase this vehicle in the first place, so it is probably well worth it!
Please keep in mind that these protections extend over the factory-installed features. Third-party or aftermarket products and accessories will not be covered. For example, if you replace your entertainment or anti-theft system with an off-brand model and it stops functioning correctly, neither your extended warranty nor your protection plan will cover the cost of replacing/repairing it.
Can You Cancel or Transfer Your Chevrolet Extended Warranty?
Yes! The downside to purchasing extended warranties and extra protection plans is that it can raise your monthly payments. With the appropriate paperwork, you can easily cancel your extended warranty at any time. If you happen to sell your new Chevy model, all of the existing warranties can also be transferred to the new owner. This works if you sell your vehicle privately or to a dealership. However, please note that there may be a small transfer fee.
How Much Is the Chevy Extended Warranty?
The cost of the Chevrolet extended warranty plan varies between vehicles. It heavily depends on the model, production year, and condition of your vehicle. It also takes into account what type of coverage you are looking for.
Finding the Perfect New Chevrolet Vehicle
If you are currently looking for a new car, truck, or SUV in Albany, NY, head over to DePaula Chevy, our premier dealership has the best selection of new and used vehicles in the region. You can also ask about the Chevrolet extended warranty and other protection plans while you're here.
Taking things a step further, we also have an on-site service and parts department that can handle any of your vehicle maintenance and repair needs. Manufacturers usually recommend taking your vehicle back to the original dealership for repairs and replacements. Our certified technicians only use OEM parts and products recommended by the manufacturer on Chevy vehicles. This ensures that you will always get the best performance out of your car, truck, or SUV.