Silverado Review: 2014-2020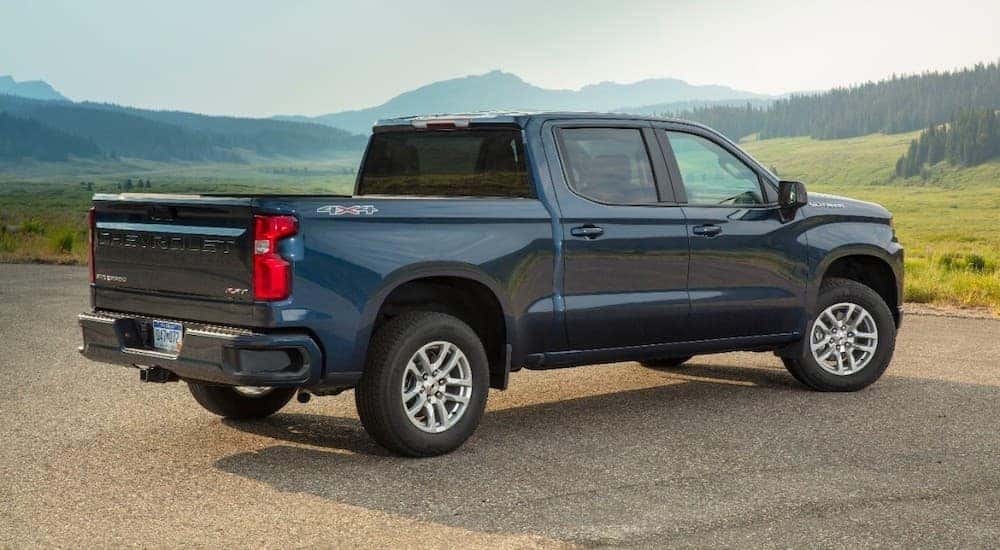 When researching and looking at different models of trucks, it helps to not only look at what's currently available, but also what has come before. For the most part, vehicles tend to follow a lot of recurring trends, so if you look at how one generation compares to another, for something like the Chevy Silverado, then you can get a sense of what to expect with the current generation. There are a lot of different trucks for sale in Albany, NY, so taking some time to figure out what would work best for you, can really help you narrow down your options.
Today, we thought it would be fun to look at the third generation and fourth generation of the Chevy Silverado to see how they compared to each other. We'll start by looking at what each of these generations entails overall for these trucks, so you know which years we're talking about. From there, we'll look at some specific options that were available on these models through different years, including the engines and transmissions they had to offer. Although we're going to primarily focus on the Silverado 1500, we will also take a quick look at the 2500HD and 3500HD to see how towing power has changed.
Now let's jump in…
Chevy Silverado: Third vs Fourth Generation Overview
To start things off, let's take a look at what we mean by "third" and "fourth" generations for the Chevy Silverado, and how it relates to what you'll find when looking at trucks for sale in Albany. The very first generation of the Silverado, for all models, began in the model year 1999 and ran through the model year 2007––originally the 1500 was offered, along with a number of heavy-duty models throughout that generation. The second generation followed from 2007 to 2014 for the 1500 and to 2015 for the heavy-duty models.
The third generation for the Silverado started in 2014 and went through 2018 for the 1500 and through the model year 2019 for the heavy-duty versions. So, when we talk about third-generation models, it refers to any Silverado trucks for sale in Albany from those years, which will typically be a used model at this point. The fourth-generation started in 2019 for the Silverado 1500 and with the model year 2020 for the 2500HD and 3500HD; it is the current generation for the Silverado.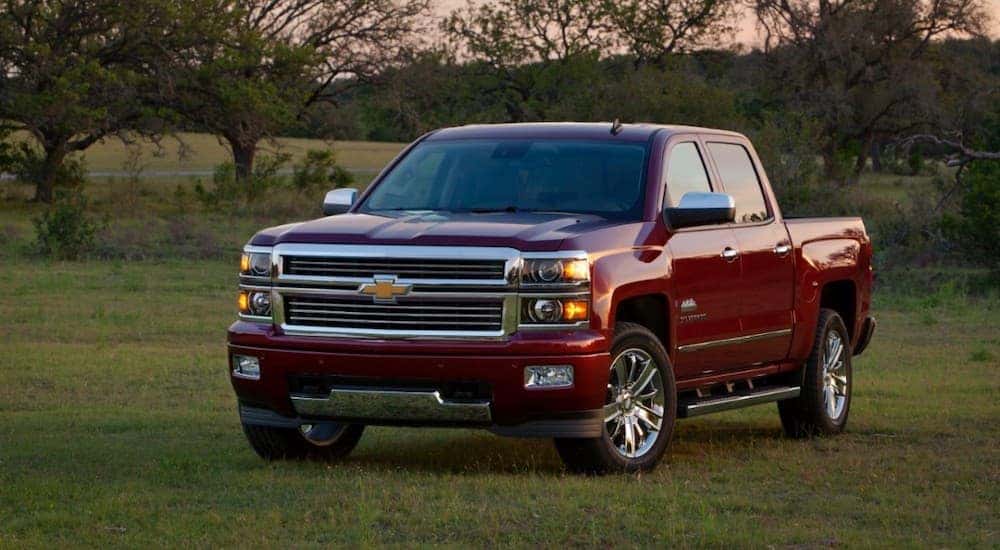 Engine Options by Generation
Now that we're clear on the generations let's check out the engines that the Silverado 1500 had available during its third generation. The standard engine was a 4.3L V6 that offered up to 285 hp and 305 lb-ft of torque. There was also a 5.3L V8 engine available that delivered up to 355 hp and 383 lb-ft of torque, along with a 6.2L V8 engine that provided up to 420 hp and 460 lb-ft of torque. All three of those engines were offered throughout the third generation.
The current Silverado 1500 stands out among trucks for sale in Albany by offering six engines for you to choose from, including two versions of one engine. There is still a 4.3L V6 that is largely the same as the one from the previous generation, along with the 5.3L V8 engine, which you can get with either dynamic or active fuel management. The 6.2L V8 engine is still available, but it now comes with a 10-speed automatic transmission, while the previous generation had an 8-speed automatic.
Two new engines are available for the fourth generation: a 2.7L Turbo engine that offers up to 310 hp and 348 lb-ft of torque and an all-new diesel option. You could not get a diesel engine on a third-generation Silverado 1500, while current models have an available 3.0L Turbo-Diesel I-6 that delivers up to 277 hp and up to 460 lb-ft of torque, which comes with a 10-speed automatic transmission. This single feature alone could justify choosing a new fourth-generation model over an older Silverado if you like the power and fuel economy of a diesel engine.
Trims and Other Features
By the end of the third generation for the Chevy Silverado, there were six different trims available: the WT, LS, Custom, LT, LTZ, and High Country. The WT or Work Truck was the standard trim available, and you could get it with any of three cab sizes, with all three cabs available on the LS too. The Custom was only available with either a double or crew cab, while the LT and LTZ trims also had other options that let you customize them a bit. Finally, the High Country was only available with a crew cab and reflected the height of what the third-generation had to offer.
The fourth-generation for the Silverado gives you eight different trims to choose from, with a wide range of options on each one. The Work Truck or WT is still the starting trim, and it features vinyl or available cloth seating with standard interior features. The Custom, which is the next trim up, has a 7-inch Infotainment system with 20-inch wheels and some other nice interior features. Next up is the Custom Trail Boss, which is the first of two off-road trims, featuring a 2-inch factory lift, Goodyear Wrangler DuraTrac tires, and the Z71 off-road package. The LT has an 8-inch Infotainment display, 17-inch wheels, and LED headlamps.
When looking at current Chevy trucks for sale, consider the Silverado RST if you come across one. It features keyless open and start, 18-inch wheels, and additional LED lighting. Then there is the LT Trail Boss, a more advanced off-road option, with the same great off-road features as the Custom Trail Boss, and fantastic interior details like a leather-wrapped steering wheel and all-weather floor liners. The LTZ gives you 18-inch wheels, advanced trailering features, and perforated leather-appointed seating. While the High Country comes in at the top with exclusive detailing, 20-inch wheels, and a power up/down tailgate.
The Chevy Silverado Heavy-Duty Models
Starting in 2020, the Silverado HD models also entered their fourth generation, featuring many of the interior and exterior updates of the Silverado 1500, with the incredible power of the HD series. Although the interior updates are excellent and provide a surprisingly elegant and sophisticated ride, the gooseneck towing capacity of the fourth-generation simply blows away what was previously possible.
For example, the 2018 Silverado 3500HD, which was the third-generation, had a maximum conventional towing of up to 20,000 lbs when properly configured, and the current model has the same. When it comes to fifth-wheel or gooseneck towing, however, the third-generation 3500HD could only tow up to 14,600 lbs with a V8 engine, and up to 23,000 lbs with the available turbo-diesel. Current, 2020 models, however, can tow up to 17,000 lbs with a fifth-wheel setup and the V8 engine, and up to 35,500 lbs with the available turbo-diesel and the right configuration. That is a massive boost that really demonstrates how far Chevy has come with their design and the amount of power they can give you for towing.
As you would probably expect, point-by-point, the current generation of Chevy trucks for sale in Albany is better than ever before. Whether you want interior luxury features, great off-road potential, or powerful towing capacity, the 2020 models are amazing. Come visit us at DePaula Chevy to see for yourself and find the perfect truck for you.