When You Call Albany Home You Want A Reliable Truck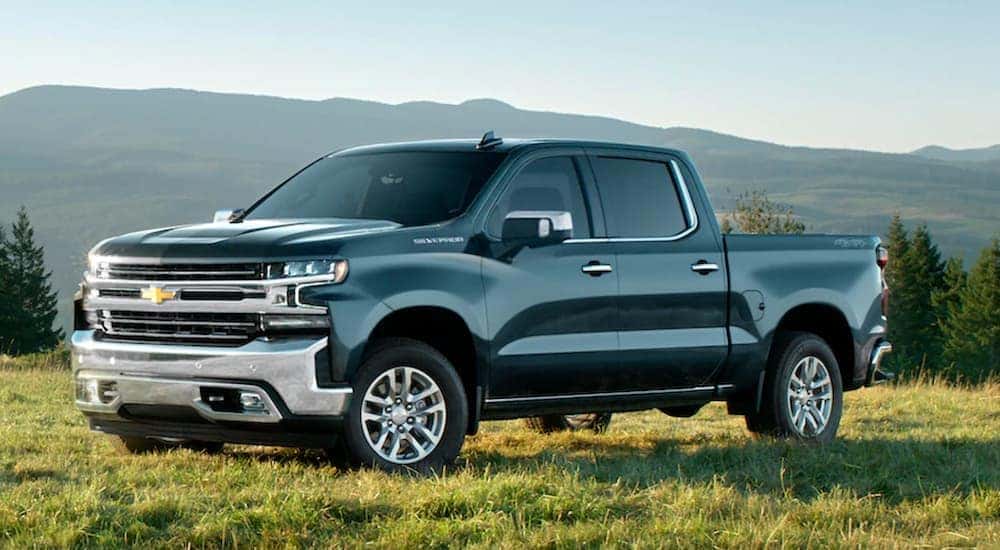 We wouldn't want to live anywhere else. Albany is truly a beautiful city. The way it transforms from summer into autumn and watching the plant life emerges from its winter slumber is something you just won't find everywhere. Of course, with it, the weather can be unpredictable. And there are those occasional years where it seems to skip over fall entirely and just plow headfirst into winter. For those situations, you need to be prepared, and the best way to prepare yourself for unexpected weather is to have a dependable vehicle. Here at DePaula Chevy, we have some of the most reliable new trucks available anywhere. From the smaller Chevy Colorado to the larger Silverado, we have all kinds of trucks for sale. Albany isn't always forgiving with its weather and seemingly constant construction seasons, so you need a reliable vehicle that can handle it all.
The Chevy Colorado Is a Great Light-Duty Truck
The Chevy Colorado is the smaller of the two trucks offered by Chevy, and yet, it offers impressive features and the reliability factors you'll want to check out.
The pickup is available with both rear-wheel drive and four-wheel drive. If you do any kind of serious driving in the snow (basically, if you have to drive more than a mile to work during the winter), the ability to use 4×4 can be a game-changer. 4×4 is a bit different from the all-wheel drive of other cars and SUVs out there in that each wheel is individually controlled, which gives you maximum performance, as sometimes one wheel will need additional torque and power than the others. With AWD, all of the wheels will activate, which does give you more handling, but having 4×4 on a larger vehicle like the Colorado is especially desirable.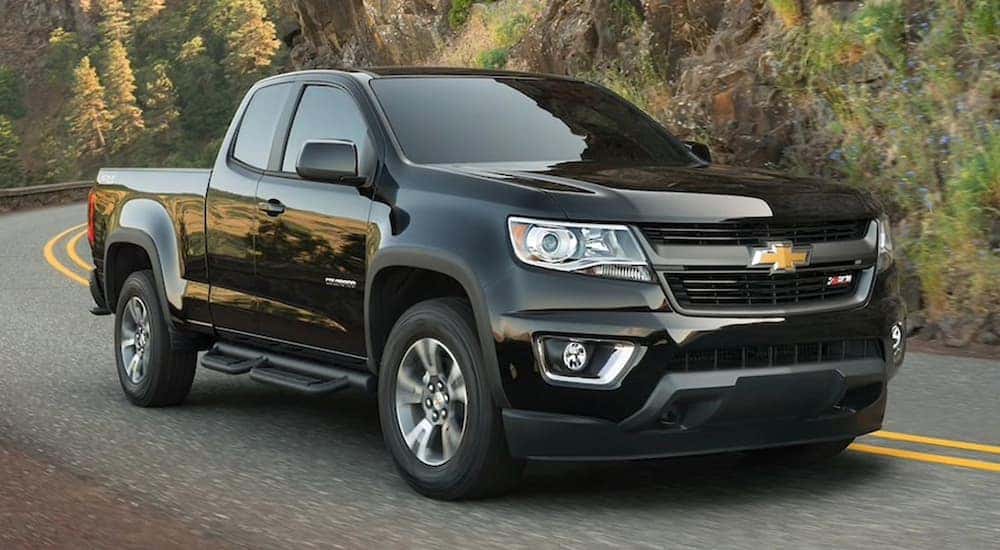 The Colorado can also tow up to 7,700 pounds and carry up to 1,578 pounds. This is great for packing the family up and heading to the lake for the weekend. Or maybe you just want to kayak the Hudson. Whatever your activities, the Colorado can handle it. It's a fantastic city truck as it's a bit smaller than the Silverado, which makes it easier to manage (especially parking in some of the tight-fitting areas around town). And, if you're a diesel fan, the Chevy Colorado does offer a 2.8L Turbo-Diesel engine, which offers ample torque and impressive fuel economy. You won't find many other pickups on the road that can match 30 miles per gallon on the highway (you won't find many SUVs or even sedans that can do that either).
In case the features haven't changed your mind, how about the awards? Kelley Blue Book, which is basically the auto bible when it comes to determining value, awarded the 2020 Chevy Colorado for being its midsize pickup 'Best Buy' and Popular Mechanics gave the Colorado ZR2 Bison its off-road truck of the year award.
Speaking of the ZR2, when you regularly take your pickup off the beaten path (either by accident or by choice), the Colorado ZR2 gives you the tools you need to conquer any landscape. The truck gives best-in-class horsepower and gives you upgraded Multimatic shocks and both front and rear electronic locking differentials. Plus, there is a 48mm factory-installed lift. This way, if you want added height, you don't have to take the truck to a third-party garage. The ZR2 also features skid plates and rock sliders. Now, we're not saying the roads in Albany can get this bad, but it doesn't hurt to be fully prepared.
The Chevy Silverado Puts the Competition to Shame
As for the full-size pickup, the Chevy Silverado continues to be an industry leader. And as an industry leader, it makes sure to give you the kinds of features you both want and need. Need a pickup that can carry all your gear to work or sporting gear to your kid's practice? The Silverado can carry up to 2,250 pounds. That's a lot of soccer balls. You can also tow up to 13,400 pounds. So trailer up just about anything and know you have a truck that can handle it (of course, we always recommend knowing the weight of what you're towing. You don't want to end up in a YouTube video because you were trying to tow some 30,000-pound boat only to have your rear axle bouncing down the road behind you).
The Silverado offers a 6.2L V8 as it's biggest engine, which delivers the best-in-class power and towing. And it also comes with an optional Duramax 3.0L Turbo-Diesel, which boosts the fuel economy all the way up to 33 miles per gallon on the highway. If you were to ask most of your friends who don't drive trucks what their fuel economy is, you'd probably find at least half of them wouldn't match your 33 mpg on the highway. And you get that not driving a small sedan or crossover; you get that with a full-sized pickup.
Don't worry. If you liked the off-road features of the ZR2 on the Colorado, you do have several trim options to choose from on the Silverado that deliver impressive performance and upgrades to up your off-road reliability. There is the Custom Trail Boss, which provides you with a two-inch factory lift, plus upgraded wheels and several advancements designed to improve your road handling ability. Then there is the LT Trail Boss trim. This takes all the features found on the Custom Trail Boss and gives you a dual-outlet exhaust, auxiliary external transmission oil cooler, plus several other upgraded features. If you decide to add on the Z71 off-road package on top of it, you'll land Rancho shocks, Hill Descent Control, metal underbody shield, and all-terrain tires.
Safety Features To Improve Truck Reliability
There are a number of safety and performance features Chevy added onto the Silverado to make it the most reliable vehicle possible. This includes up to 15 camera views, including a bird's eye view looking down on your truck, which is extremely helpful when navigating tight places in reverse (and when towing). There is a head-up display (HUD) that will project information in front of you while you drive. This way, you don't need to look away while driving to know your speed. Some other safety features include forward collision alert, automatic emergency braking, and adaptive cruise control.
Find Dependability At DePaula Chevy
At DePaula Chevy, we specialize in more than selling cars, trucks, and SUVs. We specialize in more than customer service and doing our very best to connect you with the right vehicle. At DePaula Chevy, we also specialize in dependability. We are the dealership you can always count on. The dealership that provides expert mechanical care on your vehicle and the dealership that goes the extra mile to help you find exactly what you're looking for. We strive to provide you with not only an excellent set of wheels but also a dependable set of wheels. Because we know how amazing it is to live in Albany, but also how challenging it can be at times, so whether it is the winter season or construction season, let our team here at DePaula Chevy provide you with the dependability you need.